Kansas Common Sense
Welcome to "Kansas Common Sense." Thanks for your continued interest in receiving my weekly newsletter. Please feel free to forward it on to your family and friends if it would interest them.
Condemning Putin's Unprovoked Invasion of Ukraine
Russia's invasion of Ukraine is an avoidable tragedy for which Vladimir Putin is solely responsible. I condemn this unprovoked attack, and I am praying for the people of Ukraine. The United States must stand united with Ukraine and firmly on the side of freedom.

President Biden and our allies must impose punishing sanctions on Russia's vital economic sectors and provide humanitarian support to Ukrainian victims of Moscow's aggression. It is also imperative that all NATO allies remain unified against the Russian threat and ensure the security of the alliance's eastern-most members. While this moment underscores the need for our allies to contribute more to NATO's defense, the United States' commitment to our NATO obligations cannot be in doubt.

I am grateful for our military servicemembers stationed in Europe—and those who have recently deployed there—for demonstrating to our NATO allies in Europe and around the world that the United States can be relied upon. I also thank our intelligence professionals, who have consistently and accurately anticipated Russia's moves. Our country is safer because of these unsung patriots.
Watch my interview with Fox 4 Kansas City here or below.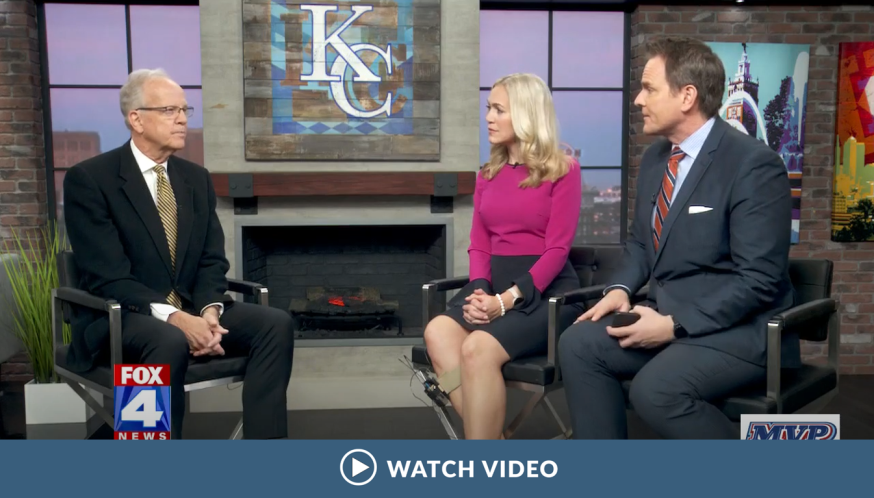 Urging the U.S. Senate to Immediately Consider a Bipartisan Russia Sanctions Package
As the Senate convenes this week, Russia's invasion must be met with severe and unified consequences. Following Russia's invasion late Wednesday night, I urged Senate Majority Leader Schumer to suspend all planned Senate activity and immediately move to consider sanctions legislation once it is prepared. Our friends and foes will take note of our ability—or inability—to act without delay.

Read the full letter here.
We Must Prioritize American Energy Independence
Russia invades Ukraine, the Biden administration must realize the need to maximize home-grown energy and not diminish America's energy independence at a time when gas and oil prices reach all-time highs. Prior to the invasion, Russia has been America's third largest supplier of oil. Each day, the U.S. and our European allies was sending hundreds of millions of dollars to Russia for its energy resources. We can no longer subsidize Russian aggression.

I believe in an all-of-the-above approach to energy independence, and it can't be accomplished without enabling our oil and gas producers to play a role. Washington must promote sensible solutions that boost jobs at home and keeps money out of the pockets of our adversaries.

Listen to my remarks on RFD-TV here.

Visiting with Ft. Riley's Commanding General Douglas Sims
I am thinking of the First Infantry Division soldiers stationed in Europe as their deployment is extended. Their mission has taken them far from their families as they assist partner nations during Russia's invasion of Ukraine.

I had the opportunity to speak twice this week with Major General Sims, the Commanding General at Ft. Riley. I expressed my appreciation for his leadership and gratitude to our soldiers and their families.

The Big Red One stands ready as a key deterrent to our adversaries, and I appreciate their dedicated service. Read more about the deployment extension here in Fox News.
Junction City Chamber of Commerce Military Affairs Breakfast
On Thursday, I spoke at the Junction City Chamber of Commerce Military Affairs Breakfast. With Russia's invasion of Ukraine, I made clear my condemnation of Vladimir Putin's aggression and the need for the United States to be united in our support for our military community and our servicemembers, as well as in our commitment to NATO and our allies.

The Junction City Military Affairs Council plays a vital role in the Fort Riley Community to support our Big Red One soldiers and their families, and I was able to recognize Ryan Kules and Christine Benne, tireless advocates for servicemembers and veterans, and two individuals who have made significant contributions to the lives of disabled veterans. A few years ago, I worked with Christine and her late husband, Paul, a Spring Hill native, to help them receive a Specially Adaptive Housing grant from VA after Paul retired from the Army. After working through this process with them, I was introduced to Ryan, who also utilized the SAH grant to adapt his home to fit his disabilities.

Although the SAH grant was helpful, it was not nearly as flexible and extensive as it should have been. We then worked together and with the Wounded Warrior Project to expand this benefit through legislation. The bill, which we named the Ryan Kules and Paul Benne Specially Adaptive Housing Improvement Act, was signed into law in 2020. It significantly improves this grant program for disabled veterans. Although we lost Paul in 2019, his legacy lives on through every veteran who is able to make their home more accessible due to his and Ryan's advocacy.

Thank you to Craig Bender, Military Affairs Council Director of the Junction City Chamber, for the kind invitation and to Major General Douglas Sims, 1st Infantry Division Commanding General, for the conversation. Thank you also to Ryan Kules and Christine Benne. I know this community and our state will continue to support Ft. Riley soldiers.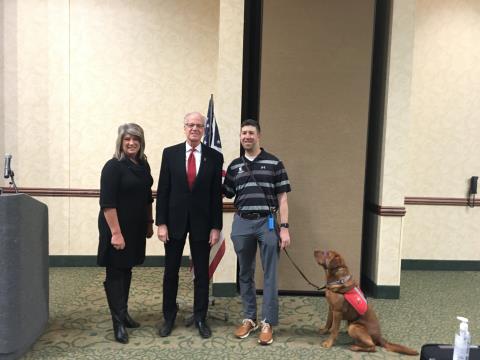 Increasing Broadband Funding Transparency
Last week, I joined my Commerce, Science, and Transportation Committee colleagues in sponsoring the Broadband Buildout Accountability Act, a bill that would increase transparency for the funds the National Technology Information Administration (NTIA) received in the Infrastructure Investment and Jobs Act (IIJA). The broadband grant program being administered under NTIA is currently exempted from requirements under the Freedom of Information Act (FOIA), decreasing transparency into how those funds are used and making it harder to ensure taxpayer dollars are not misused.

Earlier in February, I held an oversight hearing as the lead Republican on the Appropriations subcommittee that funds NTIA to ensure that this once-in-a-generation investment is spent wisely and to make certain that currently unconnected Kansans are connected by the end of these programs. I will continue to work with my subcommittee and committee colleagues to ensure that the funds allocated to broadband deployment are transparently deployed in line with Congress' intent.
Meeting with Civic Clubs
Council Grove
On Wednesday, I visited with members of the Council Grove Rotary Club. Our discussion centered around the importance of rural schools, hospitals and businesses, as well as my work to expand broadband coverage for all Kansans and the situation in Ukraine. We also discussed the importance of food production and promoting policies that help Kansas' producers secure future of Kansas agriculture and their livelihoods, including opposing fertilizer tariffs as farmers and ranchers input costs continue to rise.

Thank you to Rotary President Aron Dody and to all rotary members I spoke with today. As the world feels unpredictable, the work you do to create strong community ties and lift up your fellow neighbors and friends is more important than ever.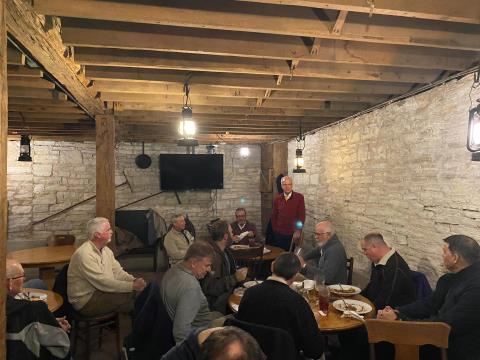 Atwood
On Thursday, I was in Atwood to speak with Rotary members. We discussed agricultural profitability, strengthening mental health resources in rural America and reducing wait times for people experiencing mental health crises and in need of immediate care. I spoke to the challenges of getting providers to rural Kansas, and I shared my commitment to working to improve quality mental health care for all Kansans.

As the situation in Ukraine unfolds, those in attendance spoke with me about their concerns regarding the Biden administration's energy policies and the need for a strong and independent fossil fuel industry to provide stable oil and gas prices for American families. Thank you to Rotary President Deb Minkler, District President Jeff Horlacker, City Councilman Dakota Dunker and Superintendent Eric Stoddard, and to all those who spoke with me yesterday.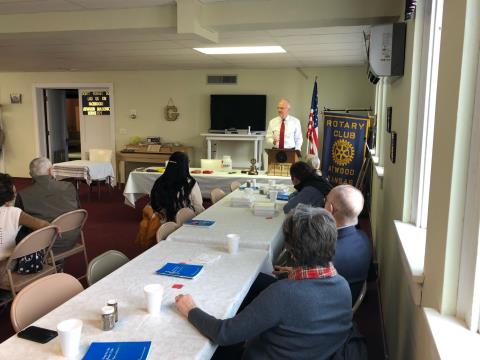 Visiting Hospitals in Northwest Kansas
Decatur Health
On Thursday, I visited Decatur Health as leadership and staff continue to provide care to the Oberlin community. Our discussion touched on the implementation of the MISSION Act, my legislation that gives veterans the option to receive care in their community and closer to home, and how to improve the way veterans are able to receive that community care. We also discussed the challenges Decatur Heath faced in 2021, as the hospital experienced its busiest year, and pandemic relief funding distributed by the state.

I am grateful for the opportunity to hear firsthand the experiences of Kansas health care professionals so our state is better prepared to provide rural health care. Thank you to Chad Meyer, Decatur's CFO, as well as Mayor Garret McDougal, City Manager Halley Roberson and Oberlin's Chamber Director Shayla Williby for speaking with me.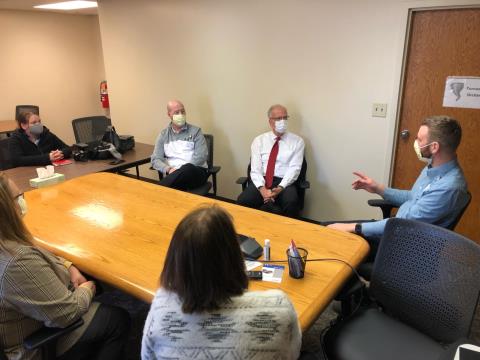 Logan County Hospital
On Friday, I visited Logan County Hospital to receive an update from its CEO Mel Snow. I was able to see the facility's new patient rehab wing and speak with hospital leaders about their efforts to build a new facility. Our conversation also touched on Sequestration 340B and how Logan County Hospital retained its staff throughout the pandemic.

I appreciated speaking with Mel, and I thank hospital and community leaders, including COO Aimee Zimmerman, CFO Rechelle Horinek, CIO and City Council Ross Kahle, City Manager Brock Sloan, Hospital Board Member Ron Clark and Rehab Coordinator Gerry Baalmann for taking time to speak with me. I am committed to bolstering Kansas' rural health care capabilities.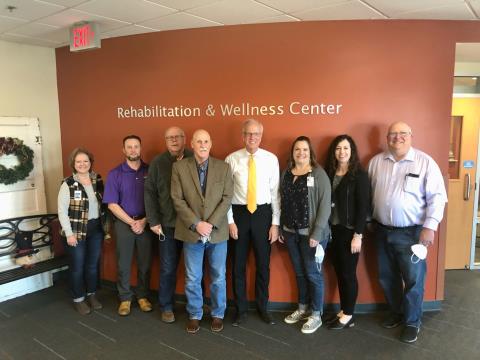 Visiting Kansas Schools
Colby Community College
I toured Colby Community College on Thursday to learn more about the college's current initiatives, including expanding its agriculture and vet tech program, vital programs to bolster the Colby community, as well as ensure more women and men are able to receive a quality ag education. I was also able to tour CCC's impressive new athletic facilities, including their indoor baseball and softball training facility, indoor tennis and pickleball courts, and its basketball facility.

Colby Community College's growing student body is a testament to the college's focus on preparing students for success down the road in whatever field or career they choose to pursue. Thank you to Colby Community College President Dr. Seth Carter for hosting me yesterday, and for his dedicated efforts on behalf of Colby Community College.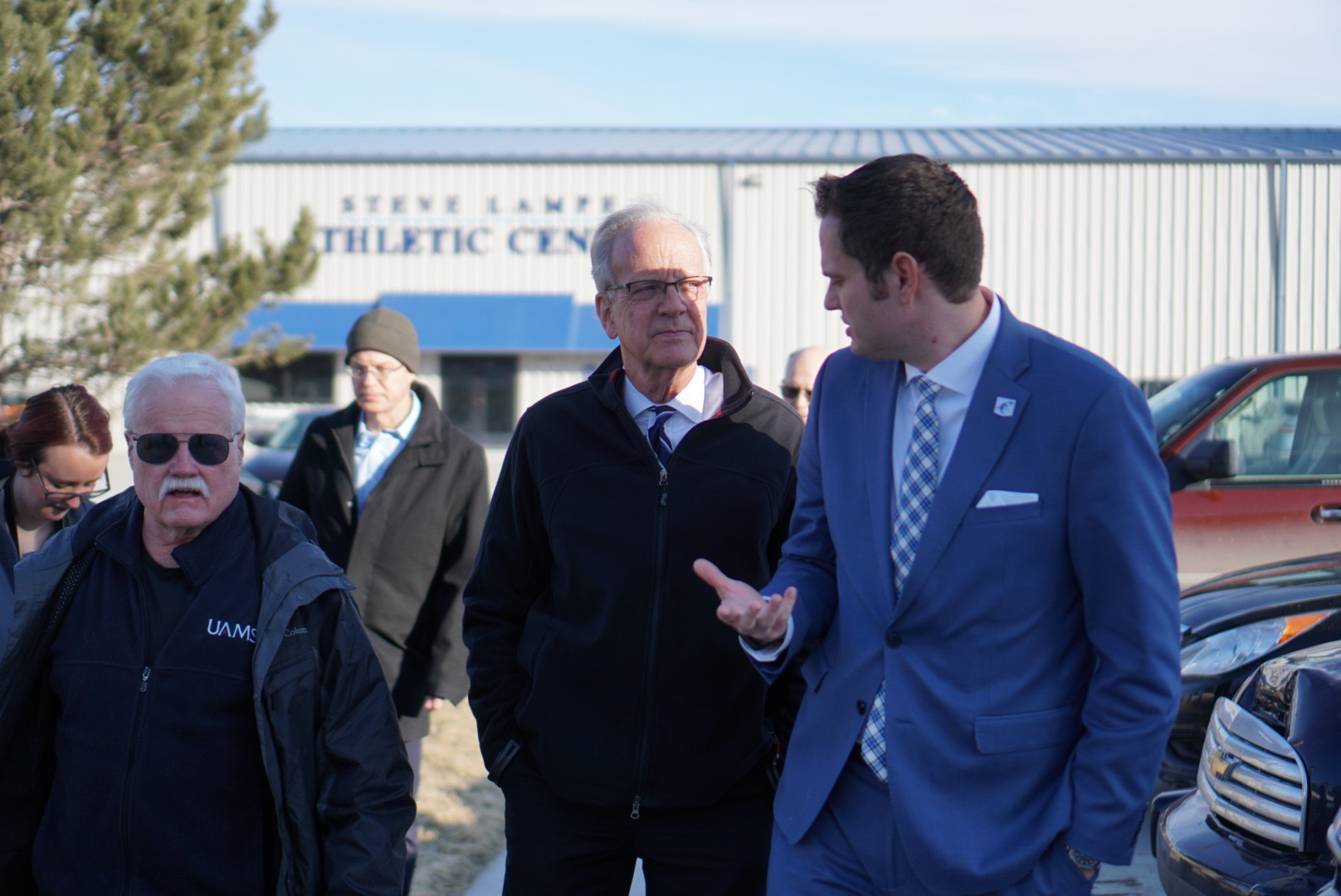 Junction City High School
It was great to visit Junction City High School and visit with staff and students in their new facilities on Monday. Students are provided a wide variety of opportunities for participation in interscholastic athletics and activities, and JCHS also offers industry-based certifications in many programs, including automotive, welding, ServSafe, EMT, CNA and more.

I was pleased to see how this state-of-the-art facility will continue to support the Junction City community as well as Ft. Riley's strong military presence. Thank you to Science, Engineering and Health Academy Principal Stephen Green, Junction City High School Principal Merrier Tartt, Superintendent Dr. Reginald Eggleston. Career and Technical Education Administrator Becky Coy, JROTC Student Commander Col. Grant Shrader and Fine Arts and Human Services Academy Principal Ruth Stephenson, and students Tim, Zane, Jennifer and Kaya for their time. Read more here from the Junction City Post.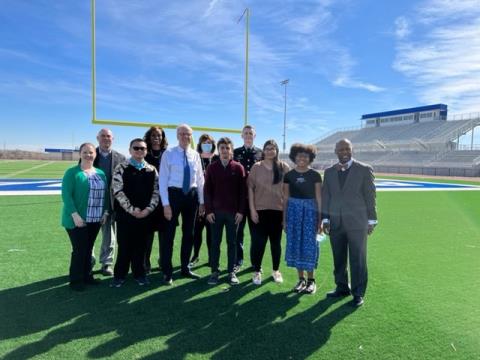 Wallace County High School
While in western Kansas this week, I was pleased to visit with students and faculty at Wallace County High School in Sharon Springs. I appreciate all that our educators have done over the last year to ensure students can come to class and learn side-by-side with their peers. Decisions about education are best made close to home, and I appreciate the time Kansas' educators take out of their schedules to speak with me – thanks also to students Maddie and Brookley for the tour.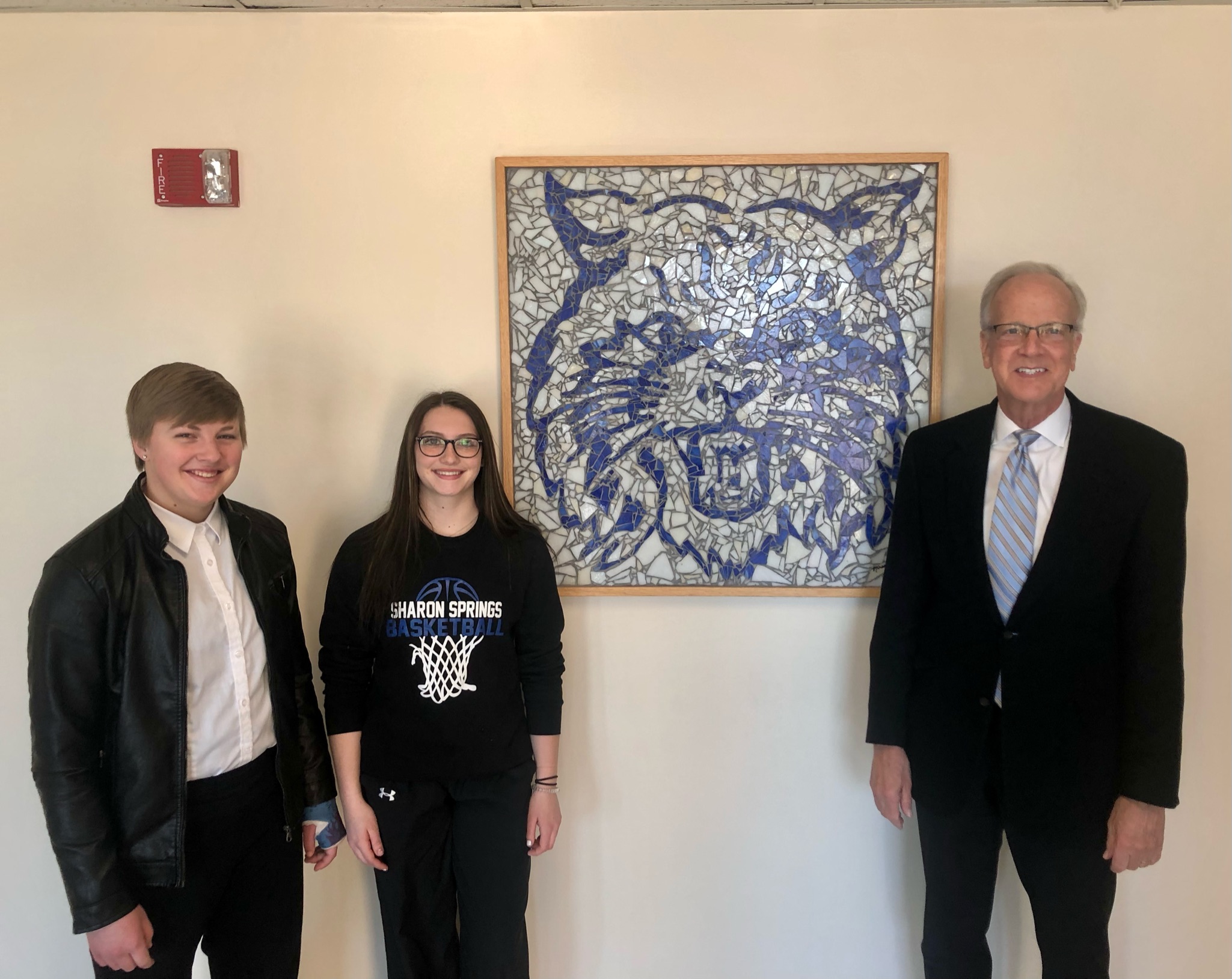 Honoring FHSU's Dr. Arris Johnson
On Friday, I visited Dr. Arris Johnson, his wife, Virginia and his grandson, Chris McGowne and his wife Sarah, to present Dr. Johnson with framed remarks I entered into the Congressional Record in his honor. Dr. Johnson, a Decatur County-native, lifelong Kansan and Hays resident, celebrated his 100th birthday this past November, a rare and impressive milestone.

Six weeks before his graduation from Fort Hays State University, he was called to serve our nation in the U.S. Army during World War II. Following his service, he returned to Kansas to continue his education, and upon completing his bachelor's degree at FHSU and master's degree at Kansas State University, he again returned to FHSU where he taught in the Department of Education for nearly three decades before retiring in 1985. As a beloved husband, father, grandfather and veteran, Arris is a tribute to our Greatest Generation, and a grateful nation and our state thank him for his service. I thank Dr. Johnson for his service and his friendship, and I congratulate him on a century of a life well-lived.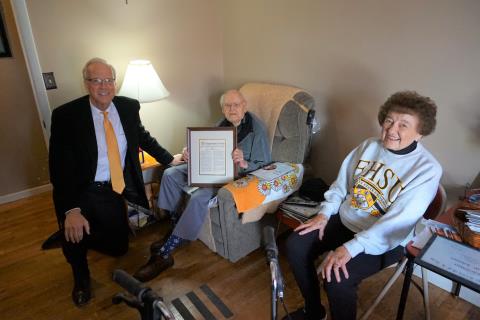 Attending the Goodland Tech and Northwest Kansas Technical College Economic Development Announcement
On Friday, I joined representatives from Goodland Tech, the Northwest Kansas Technical College (NWKTC) and the Northwest Kansas Economic Innovation Center (NWKEIC) to announce a new partnership that will provide Northwest Kansas with many well-paying jobs. Goodland Tech and NWKTC, with support from NWKEIC, are partnering to provide students work experience at Goodland Tech while they are educated at NWKTC. After students complete the program, they will have the opportunity to continue at Goodland Tech with a paid apprenticeship.

This partnership provides a mutually-beneficial situation where the students gain the experience and knowledge necessary to be exemplary employees, while providing a pipeline of students trained and equipped to fill open positions at a time when tech jobs are in very high demand. I look forward to remaining engaged with Goodland Tech, NWTC, NWKEIC, and the community of Goodland to ensure this community continues to attract cutting-edge opportunities like this one.

Thank you to President Ben Shears, Richard Sparrow, Ben Coumerilh, and Scott Sproul for inviting me to speak at the announcement event, and for their work on this project and dedication to the community of Goodland and people of Northwest Kansas. See more from my visit by clicking here or below.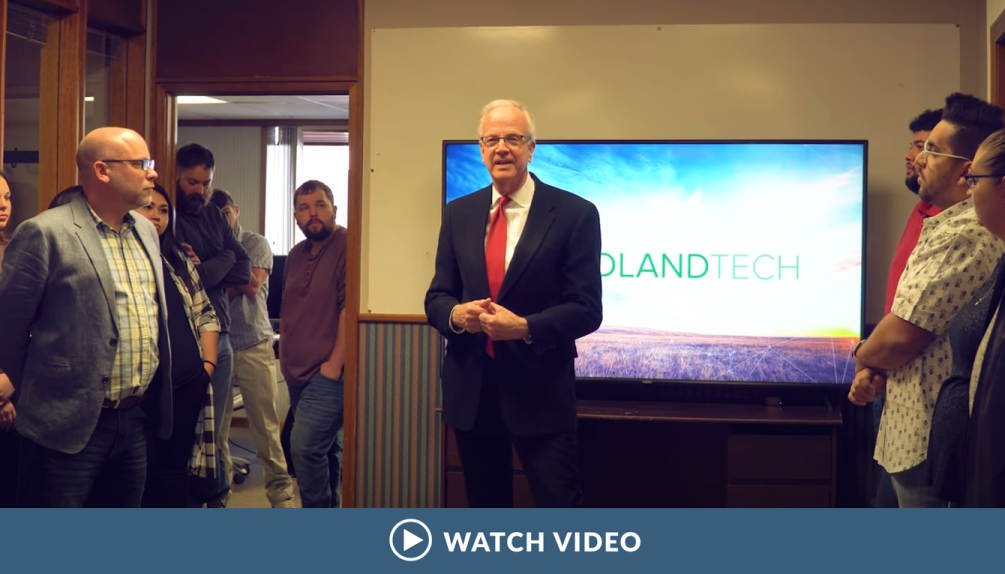 National FFA Week
Last week was National FFA Week. Thank you to Kansas FFA Association's commitment to the success of our state's next generation of farmers and the contributions its students make to ensure Kansas' strong agriculture leadership.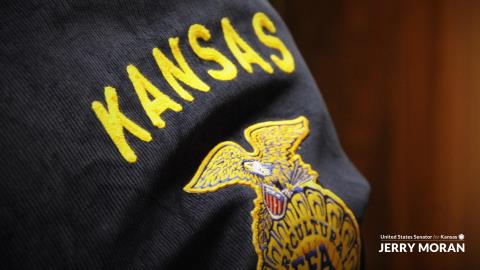 America's Ongoing Blood Shortage
America continues to face a critical blood shortage, with Kansas' blood supply standing at a 1-2 day inventory. COVID-19 has added extra volatility to the blood supply, and this shortage continues to strain hospitals and patient care throughout Kansas.

I've heard from medical professionals in Kansas about the tough decisions rural Kansas doctors and health care providers are having to make – including cancelling surgeries and blood transfusions, and possibly not delivering babies because bleeding complications may require blood that these facilities do not have. This shortage is severe, and it is affecting Kansas health care providers and their ability to care for patients. Kansans pull together in times of need, and I encourage you to donate.

Donation centers provide specific guidance on the blood donation process and safety measures taken within their centers. Locations for blood donation can be found at the following organization websites below.
Save A Life Now, America's Blood Centers and American Red Cross.
Newsletter Sign-up Form
Note: Fields marked with an * are required.