Kansas Common Sense
Hosting SpaceX in Kansas
It was great to host SpaceX President and COO Gwynne Shotwell in Kansas this week. During the visit, we toured local manufacturers including MAX Aerostructures, Accurus Aerospace and Spirit AeroSystems. The Greater Wichita Partnership also hosted a lunch reception at Wichita's historic B-29 Hangar for local manufacturers, academia and community leaders to meet with SpaceX. Thank you to the more than 200 Kansans for attending and to Jeff Fluhr and his team at GWP for hosting the reception.

It was inspiring to hear SpaceX tell me that Kansans are outworking, outperforming and beating all their expectations.

You can watch a video recap of SpaceX's visit to Kansas here.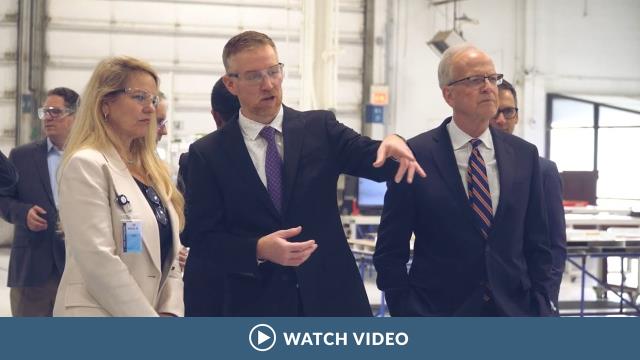 My focus has been to bring space leaders, rocket manufacturers and NASA leaders to Kansas so they can witness firsthand the incredible work Kansans are doing each and every day to support the aviation and aerospace industry. We are the Air Capital of the World, and that involves commercial and general aviation, but there are many new opportunities to expand into space and defense manufacturing. If we want to maintain our status as a hub for flight, aviation and aerospace, we need to partner with businesses and industries who are leading the way in space and defense and diversify our manufacturing in Kansas. This will help provide better jobs and more opportunities for Kansans.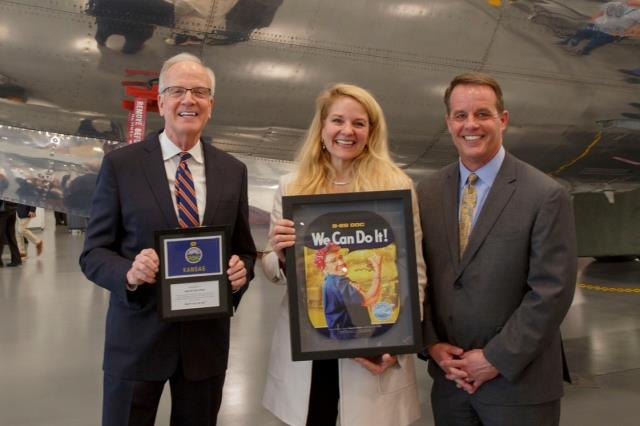 Thank you to Gwynne and her SpaceX team for visiting the Air Capital of the World and thank you to the many Kansans who helped make their visit a success.
You can read more about SpaceX President Shotwell's visit from KAKE
here
.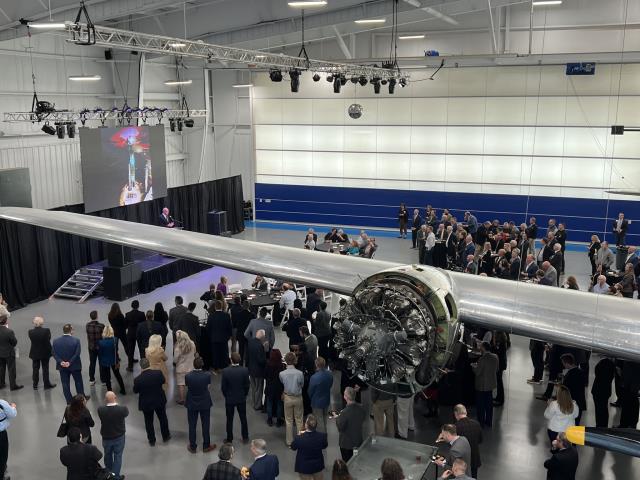 Welcoming the National Science Foundation Director to Kansas
I also hosted the National Science Foundation (NSF) Director Sethuraman Panchanathan in Kansas this week to highlight the important research and development work being done. The NSF plays a vital role in bolstering key research and education efforts to advance the fields of science and engineering.
We visited Pittsburg State University (PSU) and Wichita State University (WSU), two institutions that are doing important work in key technology areas and workforce development, making certain that young people in Kansas have the ability to pursue educations and careers in STEM right here at home.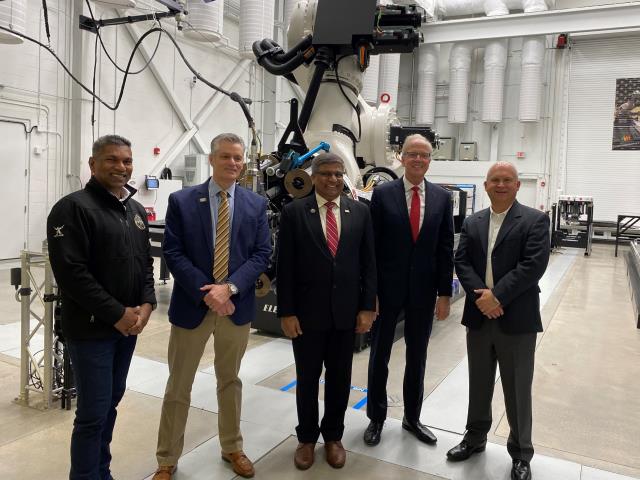 Pittsburg State University
During our visit to Pittsburg, we toured the National Institute for Materials Advancement (NIMA), a leading facility on materials science. University leadership also updated us on their plans to support the demand for semiconductor capabilities with a new facility on campus. Thank you to President Dr. Dan Shipp, Dean of College of Arts and Sciences Dr. Carol Pomatto, Executive Director of Advancement of Applied Science and Technology Dr. Tim Dawsey and Associate Professor Dr. Ram Gupta for showcasing PSU's capabilities.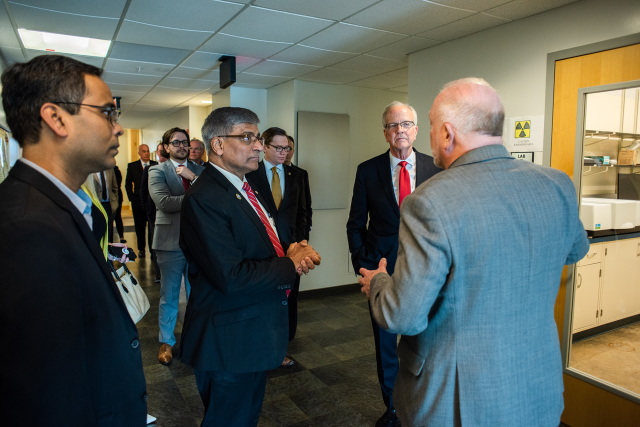 Wichita State University
While in Wichita, we toured WSU where Director Panchanathan saw firsthand the capabilities of the university's innovation campus and the National Institute for Aviation Research (NIAR). We visited a number of advanced manufacturing and robotic labs that showcase the school's world-class research abilities and toured WSU Tech to see their programs to provide Kansans with good jobs in high-tech, high-paying fields that are critical to our country's future. Thank you to President Dr. Richard Muma, WSU-NIAR Executive Director Dr. John Tomblin and Dean of the College of Engineering Dr. Anthony Muscat for hosting an informative tour.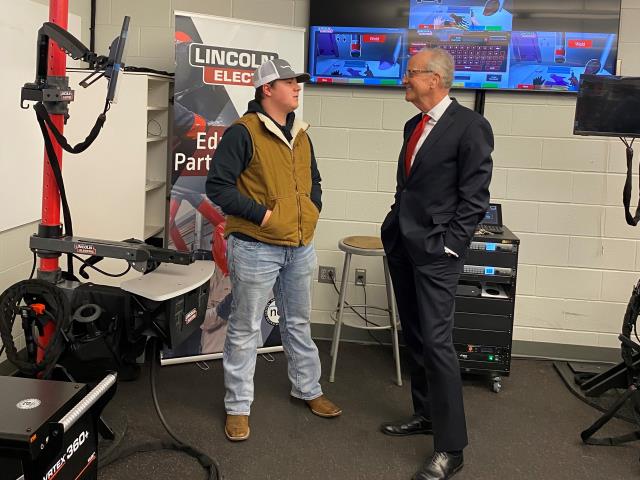 Honoring Dr. John Tomblin
I was also able to congratulate WSU-NIAR Executive Director Dr. John Tomblin on being named winner of the 2023 Wichita Aero Club trophy. This award is very well-deserved, and I have been honored to work closely alongside him in making certain Wichita remains the Air Capital of the World.
50th Annual March for Life

Friday marked the 50th Annual March for Life, a time when Kansans of all ages and backgrounds travel to our nation's capital to join tens of thousands of Americans in marching on behalf of our most vulnerable. I want to thank these Kansans, and all who marched with them, for their dedication and passion for protecting innocent human life.
Requesting an Update on Bureau of Indian Affairs' Investigation of Haskell University
This week, I wrote to Bureau of Indian Affairs Director Tony Dearman to request an update on the investigation his agency is conducting into Haskell University. I have grave concerns about the allegations that have been raised against the employees of Haskell University. Haskell University, and all academic institutions, must be places where young people can receive a quality education in a safe environment. Anything that undermines these basic principles must be decisively address. I will continue to press for answers to make certain that the students attending Haskell are in an environment to learn and succeed in the future.
You can read more in the Lawrence Journal-World
here
.
Biden Administration's Ruling on WOTUS
On Wednesday, the Biden administration's final ruling on "Waters of the United States" (WOTUS) was published in the Federal Register. This decision broadens the meaning of "navigable waters" to allow the federal government far more power to regulate rivers, streams, wetlands and other bodies of water on private property. This ruling creates burdensome regulations for our Kansas farmers, ranchers and producers and causes far too much uncertainty for landowners. In the coming months, the Supreme Court will rule on
Sackett v. EPA
, which challenges the WOTUS definition under the
Clean Water Act
(CWA) and would have a direct impact on any WOTUS rule.
Meeting with Kansas Farm Bureau President Joe Newland

It was great to have the opportunity to meet with the new Kansas Farm Bureau (KFB) President Joe Newland and discuss the KFB's ongoing efforts to serve our state's farmers and ranchers. We also spoke about KFB's priorities for the 118th Congress, particularly in regard to priorities for the upcoming Farm Bill. I want to congratulate President Newland on his recent election to this role. I look forward to working with him and the KFB to advocate for Kansas farmers and ranchers and to fight for strong agriculture policies.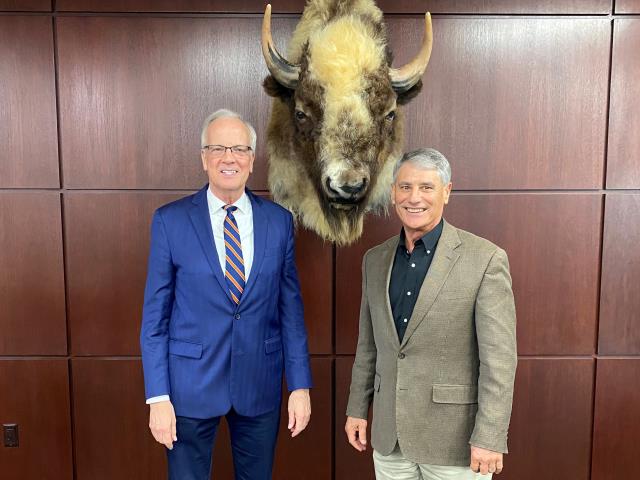 Visiting USDA ARS Center for Grain and Animal Health Research

This week, I toured the United States Department of Agriculture (USDA) Agricultural Research Service (ARS) Center for Grain and Animal Health Research in Manhattan. During this visit, I received updates about the research being done there and the benefit their findings will provide the agricultural industry in Kansas and the entire country. I also spoke with staff there about their collaboration with Kansas State University and their efforts to train the next generation of agricultural technology researchers. Thank you to Director Dr. James Campbell, Dr. Barbara Drolet, Dr. Ming-Shun Chen, Dr. Fadi Aramouni and Dr. Paul Armstrong for sharing their research with me during our visit.
You can read more about my tour in the Manhattan Mercury
here
.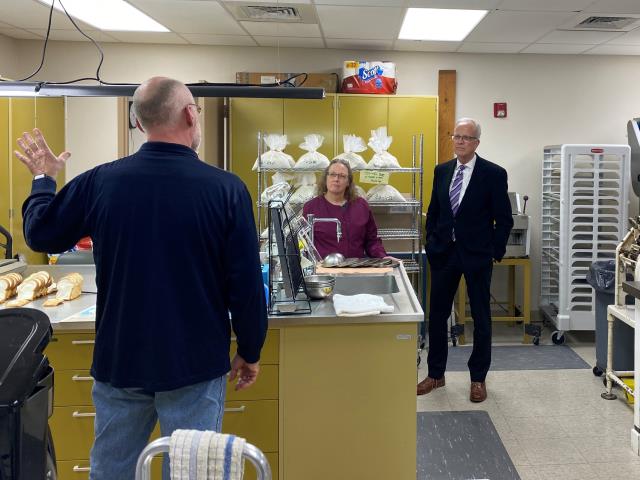 Touring Riley County Police Department Lab

On Wednesday, I visited the Riley County Police Department (RCPD) Lab for a tour of the facilities, including a demonstration of the process of fingerprinting evidence using chemicals and powders, how DNA and biological evidence are collected and the multiple methods used there to photograph evidence. I want to recognize and commend the efforts of these law enforcement professionals who work each and every day to protect and serve the local community. Thank you to the Riley County Police Department for an informative tour.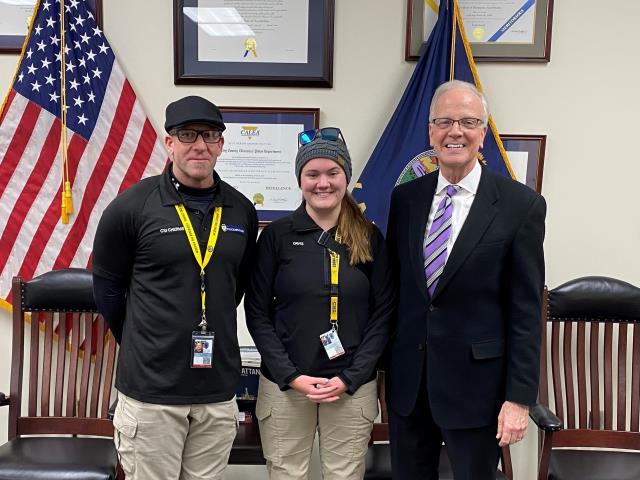 Speaking to the Salina Area Chamber of Commerce
It was a pleasure to join the Salina Area Chamber of Commerce on Thursday to celebrate the opening of Salina Area Technical College's new student center and recognize the donors who made this project possible. The need for a new student center was spurred by Salina Tech's increasing enrollment numbers, a testament to the work being done by the college and in the community. Salina Tech and technical colleges across Kansas are bolstering our lagging workforce by preparing students for well-paying jobs following graduation. Thank you to President Greg Nichols, all those at Salina Area Technical College and the Salina Area Chamber of Commerce for a great evening.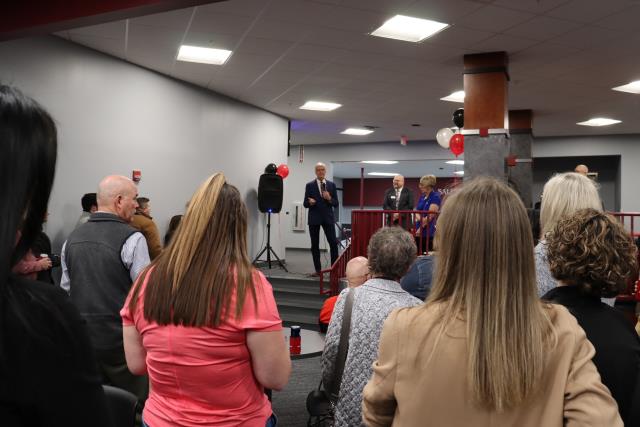 Speaking at the Commodity Markets Council Conference
On Sunday, I spoke at the Commodity Markets Council's annual conference. The past year was marked with significant instability – from war in eastern Europe to soaring inflation. Each time I speak with Kansas farmers, input prices are top of mind. Volatility in everything from fuel prices to labor costs have injected new uncertainty into commodity markets. I will continue to advocate for lower trade barriers and domestic energy production to allow our farmers and ranchers the stability needed to make long-term investments in Kansas communities.

Now Accepting Summer 2023 Internship Applications
My own interest in public service was sparked by an internship for Kansas First District Congressman Keith Sebelius in 1974. As an intern, I had the chance to learn firsthand how a Congressional office operates and how the legislative process works. I am glad to be able to offer this same opportunity in my Senate office today, where I have interns working year-round with my staff to serve Kansans.

Applications for internships in my Washington, D.C. and Kansas offices for the summer 2023 session are due Sunday, March 19. Congressional internships are open to qualified undergraduate and graduate students who have an interest in public service and have achieved academic excellence. Click here for more information and to apply.

Kansans in the Office

Capital Tour
Dr. Daniel Niehues of Holton

Stacey Niehues of Holton
Newsletter Sign-up Form
Note: Fields marked with an * are required.