Kansas Common Sense
Wichita-Based Textron Wins Massive U.S. Army Contract
Earlier this week, the U.S. Army announced Bell Textron won its Future Long Range Assault Aircraft $1.4 billion contract for its helicopter of the future. Bell's V280 Aircraft provides the Army with enhanced speed, range and agility and is scheduled to replace the UH-60 Blackhawk by 2030.

Textron has a significant manufacturing facility in Wichita, and Wichita State University's National Institution for Aviation Research will develop composite materials for the fuselage and rotors. In addition to work at Textron's Wichita facility, Spirit AeroSystems produces the aircraft's fuselage and will see increased work in Kansas.

This decision will directly benefit the workforce in Wichita and is a testament to the vital role Kansas plays in our national security. As a member of the Senate Appropriations Subcommittee on Defense, I have supported this critical program from day one. I will continue to use my role in the Senate to make certain the U.S. warfighter has the necessary technology and resources to complete its mission. I want to congratulate Textron CEO Scott Donnelly and the entire Textron leadership team in Wichita.

Read more about the Army contract for Bell Textron from KSNT here.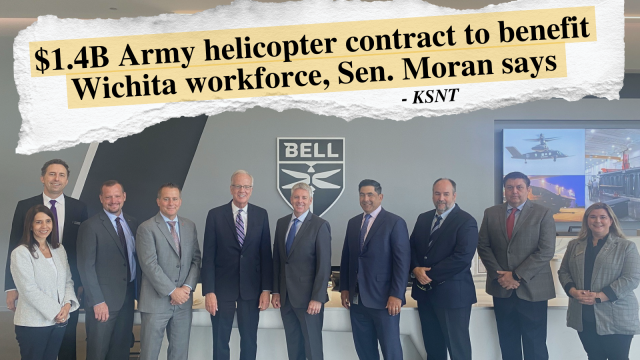 Helping with Marine Corps Reserves' Toys for Tots
As the lead Republican on the Senate Veterans' Affairs Committee, it was an honor to join Senator Jon Tester (D-Mont.) and the Marine Corps Reserve for the 75th annual Toys for Tots Christmas donation drive this week. Originally established in 1947 as a way to help orphans of fallen servicemembers and veterans, Toys for Tots has quickly grown to serve more than 280 million children throughout the years. Thank you to Marine Corps Reserve Commander Lieutenant General David Bellon for his leadership in this event, as well as to my Senate colleagues and their staff who donated to this worthy cause.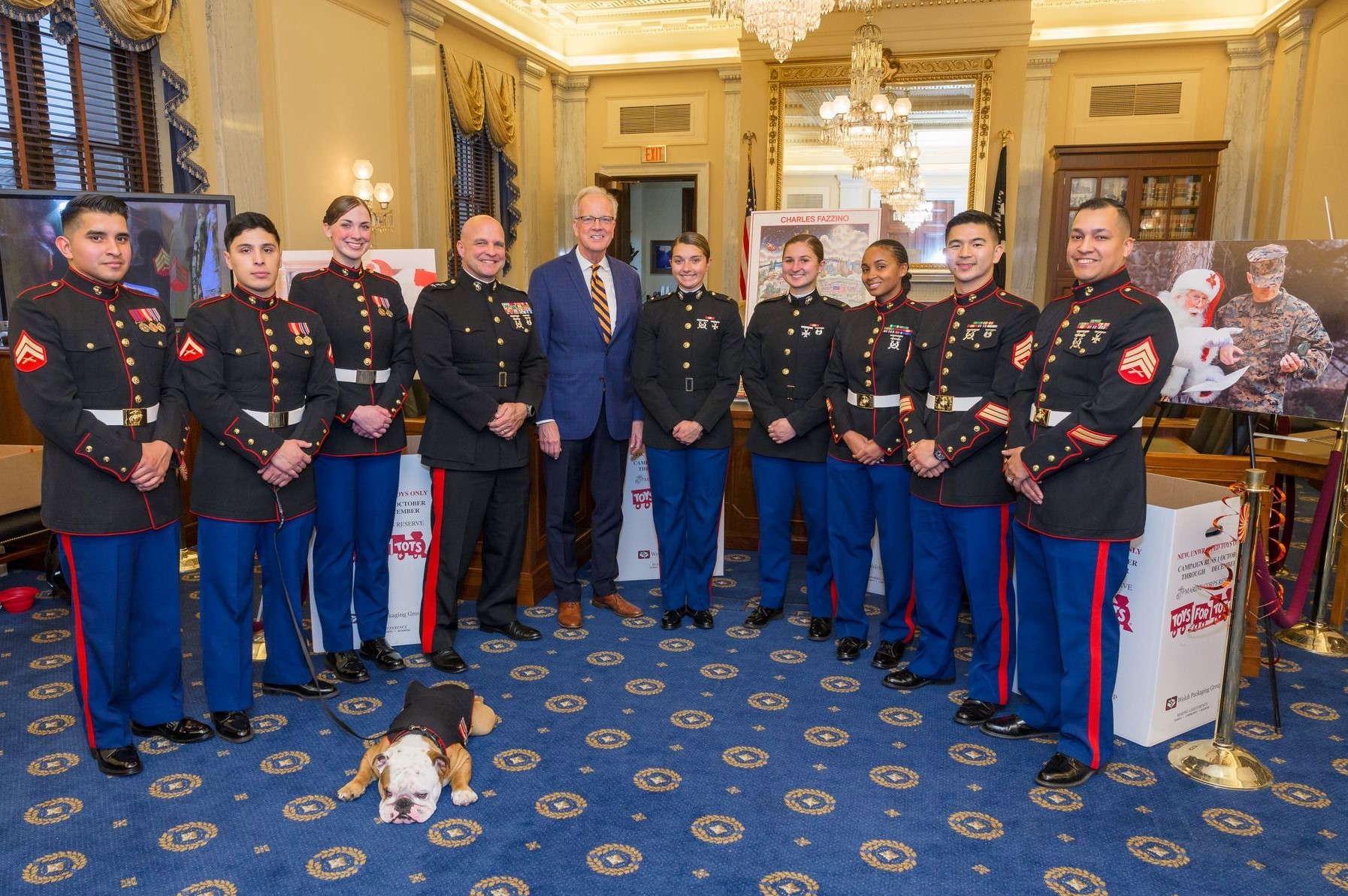 Hosting Disabilities Rights Roundtable
This week, I joined Senator Bob Menendez in hosting a bipartisan roundtable on our bill, the
International Children with Disabilities Protection Act
. This roundtable brought together advocacy groups to discuss how this legislation would be a catalyst in the fight for the rights of children with disabilities around the world.
I believe in the importance of helping other countries meet the needs of their people. We can assist those who are marginalized and abandoned by society, which is what this bill seeks to do. Every child needs a loving home, supported by family and friends, and this may be even more important for those with disabilities.
The United States is the gold standard when it comes to disability rights. The work of advocates has supported and empowered individuals with disabilities for decades, and our advocates have the expertise and compassion to fight for children with disabilities around the world. I want to thank Senator Menendez for his leadership on this issue, as well as each of the advocates who joined us.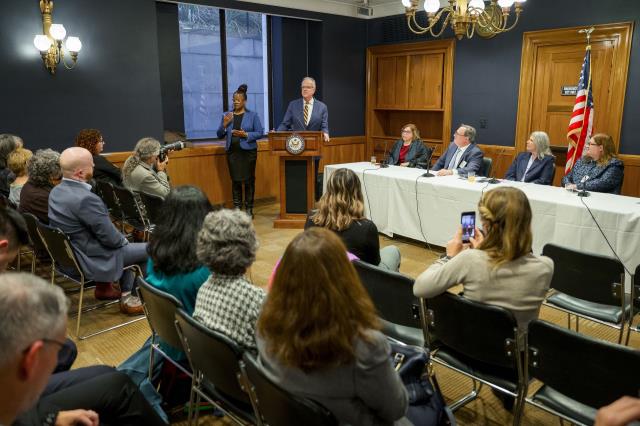 Meeting with NASA's Crew-3 Astronauts
It was an honor to meet Kayla Barron and Thomas Marshburn, astronauts from NASA's SpaceX Crew-3 Mission for a post-flight debriefing. As the ranking member on the Senate Appropriations Subcommittee that provides funding and oversight for NASA, I appreciated the chance to receive an update from these incredible astronauts and to discuss how we can continue to support efforts to advance space exploration and research.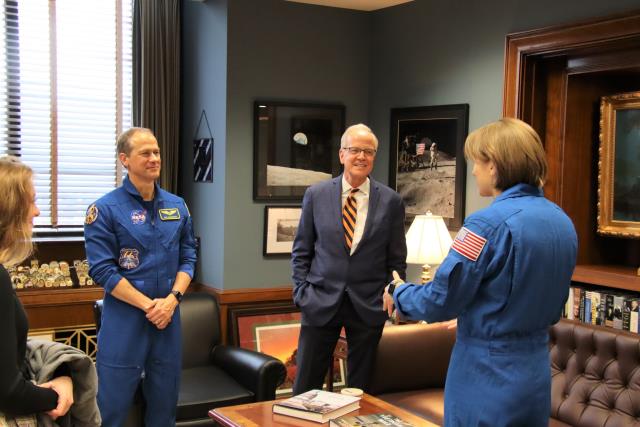 The Crew-3 Mission was the third crew flight of the Crew Dragon spacecraft and Falcon 9 rocket. It launched from Kennedy Space Center to the International Space Station on November 11, 2021 and returned to Earth on May 6, 2022. For Thomas Marshburn, it was his third mission. For Kayla Barron, it was her first. The mission lasted 177 days, traveling 75,060,792 miles and completing 2,832 orbits around Earth. I want to thank Thomas and Kayla for their remarkable contributions to NASA. Thank you as well to the Marshburn family for joining us.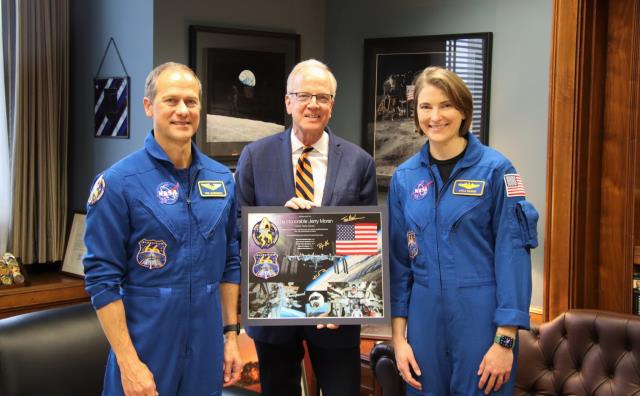 Giving Tribal Universities a Stronger Voice in Education Funding
I recently joined my Senate colleagues in introducing the
National Advisory Council on Indian Education Improvement Act
to give tribal colleges and universities greater input over federal funding discussions that impact them.
When funding decisions are made in Washington, D.C., it's important that tribal colleges have a seat at the table. Tribal universities, like Kansas' own Haskell Indian Nations University, should have the opportunity to share specific needs and ideas that can better help direct federal resources to our tribal colleges.
Increasing Access to Mental Health Care for American Indian Veterans

As lead Republican on the Senate Veterans' Affairs Committee (SVAC), I joined Senator Tester in introducing the
American Indian and Alaska Native Veterans Mental Health Act
. This bill would make certain culturally competent mental health care for American Indian veterans is provided at Department of Veterans Affairs (VA) medical centers nationwide.
American war heroes come from every corner of our country, and as they transition out of the military, the VA must work to make certain all veterans have access to care. This legislation would provide specific mental health outreach for American Indian veterans, who often live in rural or medically underserved areas, and training for VA staff to better serve veterans in the American Indian community.
Last week, Senator Tester and I held a SVAC hearing to discuss the VA's efforts to address the needs of American Indian veterans across the country. During the hearing, we questioned VA officials on a variety of issues including providing culturally competent mental health care and partnering with tribes to develop suicide prevention programs specific to American Indian veterans. I am hopeful that this legislation will help to address these issues for the American Indian veteran community.
Meeting with Agriculture Groups
National Sorghum Producers
On Tuesday, I met with the leadership of the National Sorghum Producers. We discussed the severe drought in Kansas and the need for disaster assistance for producers in the 2022 crop year. This year's drought reminds us of the importance of crop insurance and why we need to continue to invest in disaster programs for our state. As the conversation turns toward reauthorizing the Farm Bill, which is scheduled to expire in 2023, we must double down in our efforts to educate members of Congress about the importance of farm policy and crop insurance as a risk management tool for producers. Thank you to National Sorghum Producers Chairman Craig Meeker of Wellington; Past Chairman Kody Carson of Olton, TX; and Vice Chair Amy France of Marienthal for meeting with me and sharing their priorities.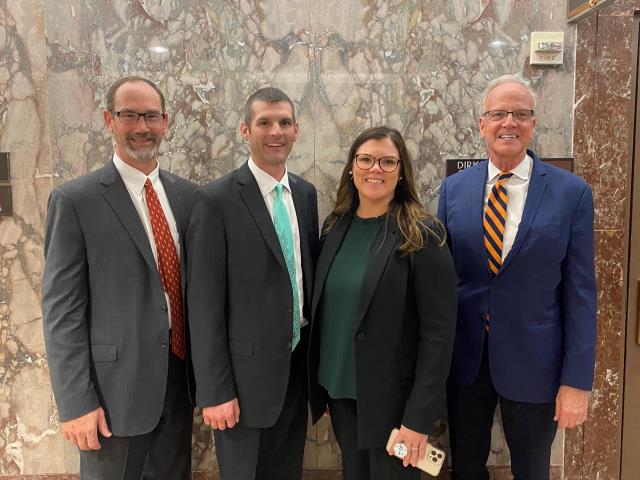 Farm Journal Foundation
This week, I met with members of the Farm Journal Foundation for an update on the food animal veterinarian shortage. As a member of the Senate Appropriations Subcommittee on Agriculture, I support the Veterinary Medicine Loan Repayment Program (VMLRP) and the Veterinary Services Grant Program (VSGP), programs aimed at relieving veterinarian shortages and supporting veterinary services in underserved areas. I am also a cosponsor of the Veterinary Medicine Loan Repayment Program Enhancement Act, which addresses the growing demand for veterinarians nationwide by eliminating taxes on programs that encourage veterinarians to practice in underserved areas. Thank you to Dr. Brad White, Professor of Production Medicine and Director of the Beef Cattle Institute at Kansas State University; Dr. Rosslyn Biggs, Director of Continuing Education for the College of Veterinary Medicine at Oklahoma State University; and Katie Lee, Vice President of Government Affairs at the Farm Journal Foundation for meeting with me.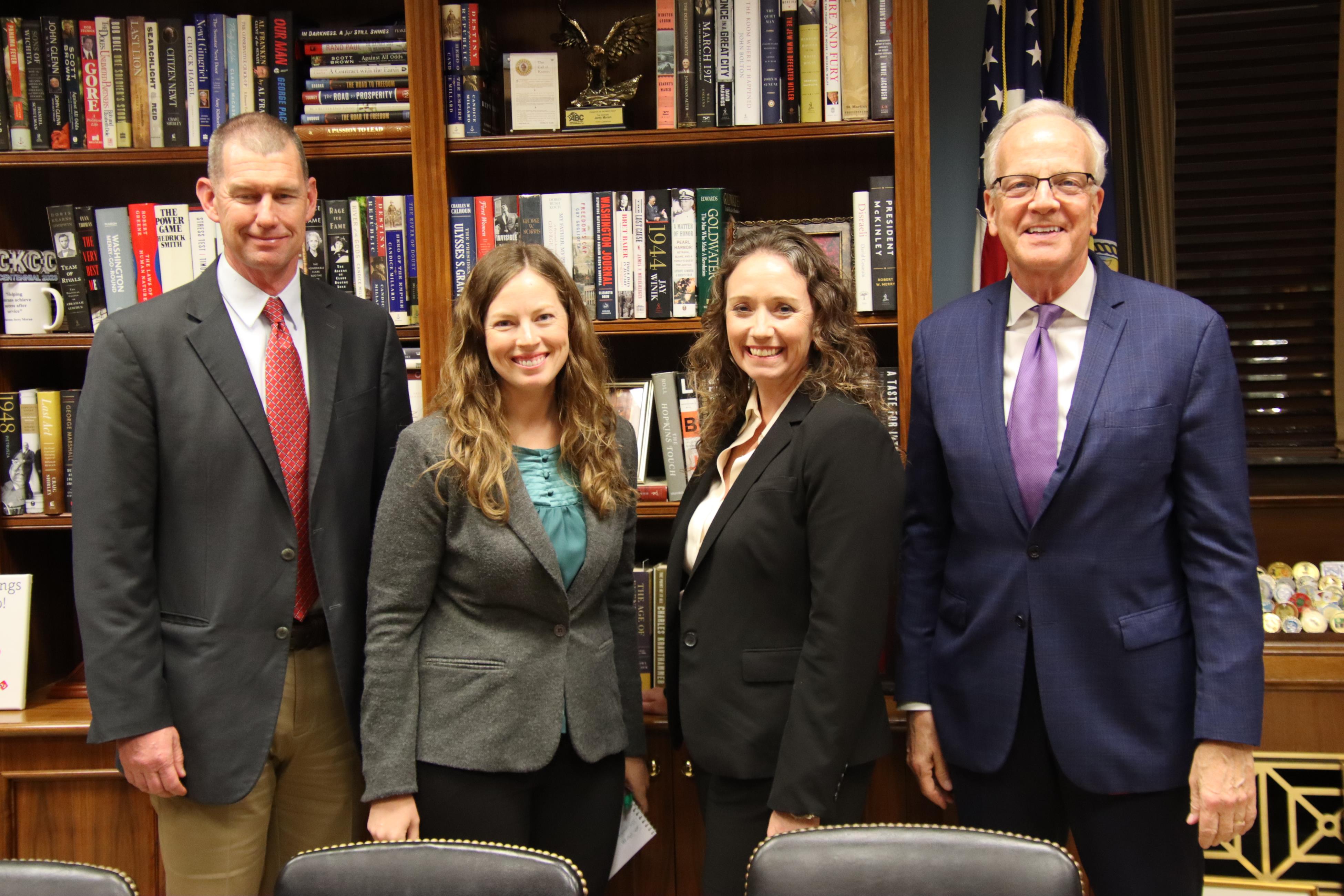 International Dairy Foods Association

This week, I also had the opportunity to meet with individuals from the International Dairy Foods Association to discuss the current labor shortage and various ways we can improve and expand the agricultural workforce. They shared the importance of keeping dairy products, especially milk, in federal nutrition programs.
It was especially great to visit with David Ahlem, CEO of Hilmar Cheese Company, who shared an update on the cheese and whey production place that Hilmar is building in Dodge City. This plant is expected to be operational in 2024. I also appreciated speaking with Anne Divjak with Dairy Farmers of America and hearing from her about the co-op's milk powder plant in Garden City. Thank you to all of the members of the International Dairy Foods Association for meeting with me to share the dairy industry's priorities and to update me on their efforts to advocate for this vital sector for our state.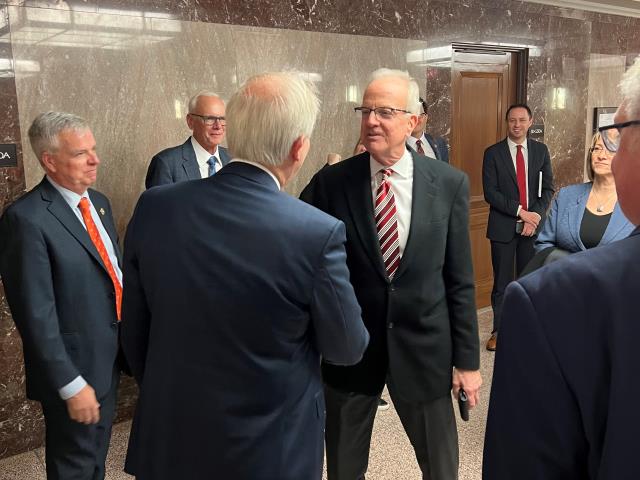 Meeting with Kansans
Kansas Housing Association
On Wednesday, I met with the Kansas Housing Association (KHA) to discuss the critical housing shortage our state is currently facing. A lack of affordable housing presents impediments to economic mobility for families and job growth for Kansas towns. Soaring costs for construction materials and labor have driven up the cost of home prices. During our meeting, we discussed the
Affordable Housing Credit Improvement Act
, a bipartisan bill I cosponsored that expands and strengthens the low-income housing tax credit that has benefited so many Kansans. KHA's mission of investing in the development of safe and affordable housing has had a profound impact on our state, and I appreciate their continued efforts to increase homeownership. As a member of the Senate Banking Committee, I look forward to working with KHA to find solutions that expand affordable housing access for all income levels.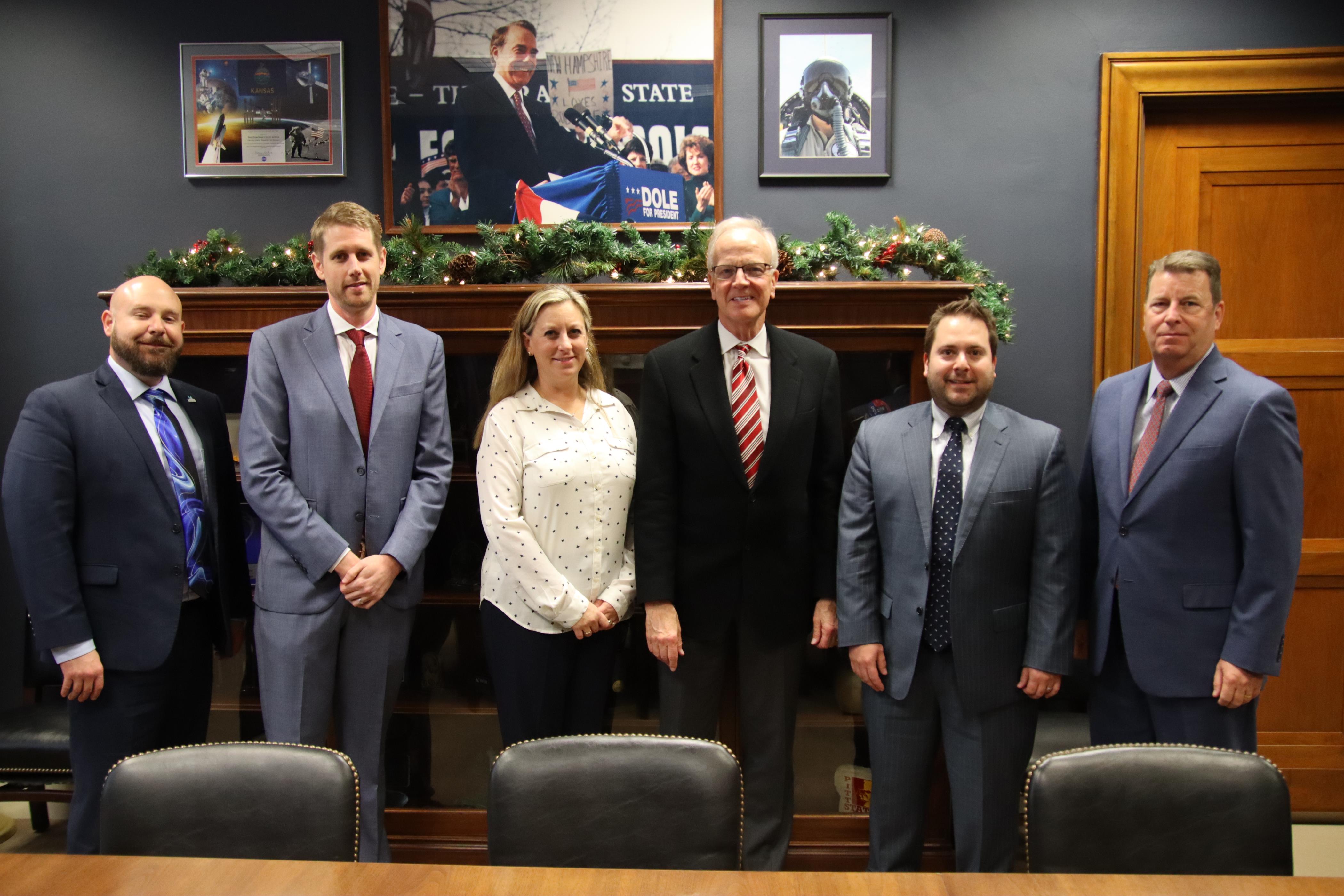 Dr. Chuck & Mrs. Sue Rice and Grandson Henry McGinnity
It was great to visit with Dr. Chuck and Mrs. Sue Rice of Manhattan, along with their grandson Henry McGinnity of Overland Park, this week during their time in Washington, D.C. I also want to recognize and thank Dr. Rice for his seven years of service as Chair of the Board on Agriculture and Natural Resources, a major program of the National Academies of Sciences. It was a privilege to see him during his trip to D.C. for his final meeting as chairman.
If you are interested in touring the U.S. Capitol or other federal buildings in Washington, D.C., please contact my office
here
.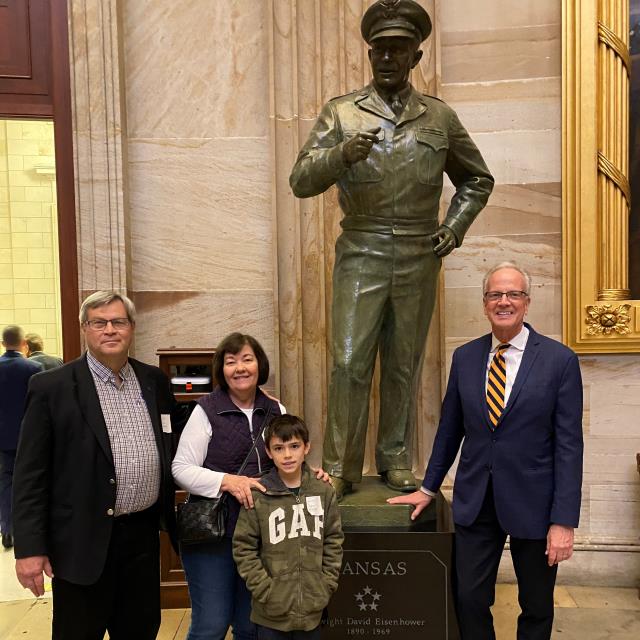 National Association of State Foresters
On Wednesday, I met with the Kansas Forest Service. We discussed the important work they do to further conservation efforts and restore our forests, woodlands and windbreaks in Kansas. I appreciate all the Kansas Forest Service does in protecting against wildfires and fighting fires in Kansas. Thank you to the State Forester Jason Hartman of Manhattan for taking the time to meet with me this week.
Constitution
The Constitution is the protector of our freedoms and the reminder of our responsibilities. America still stands as a land of freedom and opportunity today because of the enduring power of the ideals upon which our country was founded. As elected officials, we take an oath to defend the Constitution. We have the responsibility to be stewards of what we have been given so we can pass on the blessing of America to the next generation. Any call for the Constitution to be discarded disregards the Americans who have served to protect and defend it and those who continue to do so today. No one is above the Constitution. The Constitution cannot be set aside in any manner.
Confirming Amtrak Board Nominees
On Wednesday, the Senate Commerce Committee voted to confirm members of the Amtrak Board. After receiving verbal confirmation from each of the nominees on their commitment to preserving long-distance passenger rail, I voted in favor of their nominations. Routes like the Southwest Chief are critical to Kansas. I recognize the importance of long-distance routes to regions such as the Northeast Corridor, but it is equally important that rural transportation alternatives be maintained and enhanced. The Southwest Chief and expansion of the Heartland Flyer are critical links for Kansans to connect with the rest of the country, as well as bring visitors to contribute to the economic wellbeing of our state. I am committed to preserving our nation's long-distance passenger rail service.
Meeting with Scoular Leadership
This week, I met with Ed Prosser, Senior Vice President of Emerging Business for an update on the rehabilitation of an oilseed crush plant in Goodland, a plant they acquired from Archer Daniels Midland Co. in 2021. This plant, which Scoular intends to have operational by 2024, will convert soybean and canola into meal and high-value oil, giving local farmers access to a growing renewable fuels market. This facility is expected to provide about 40 new jobs and will spur economic growth and development in the area. I want to thank Scoular for choosing to continue to invest in our state, and I appreciate them giving me an update on this project.
Speaking at Panasonic North America Event
Earlier this year, Panasonic announced an investment of up to $4 billion in a state-of-the-art battery plant in DeSoto that will bring 4,000 high-quality jobs to Kansas. On Monday, I joined Panasonic North America CEO Megan Lee, Panasonic Energy North America CEO Allan Swan, and Olympic gold-medalist Katie Ledecky to discuss the importance of STEM education, workforce development and the future impacts of Panasonic's DeSoto facility. We must make certain Kansans who want to find jobs in science, technology, engineering and mathematics are able to pursue their dreams right here at home. This starts with people like Katie who has a passion for inspiring young Kansans to pursue STEM as a career path and continues with education and workforce development programs that prepare people for jobs in innovative fields. Investments like the one Panasonic is making in Kansas will help to strengthen STEM jobs in our state, and I look forward to working with them to expand these opportunities for Kansans.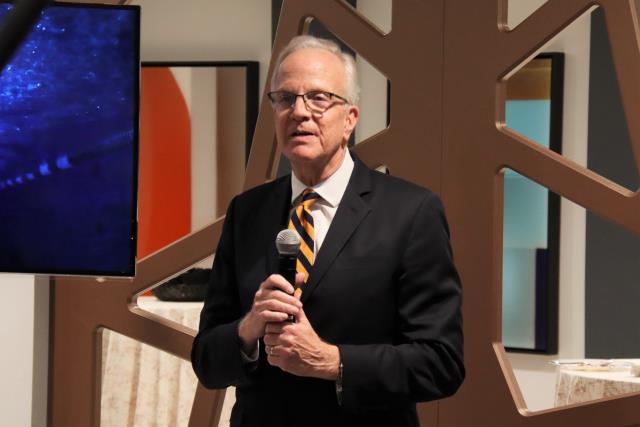 Paying Respects to Judge Sam Crow
On Thursday, I paid respects to Judge Sam Crow, a public servant who passed away after 96 full years of life. A Topeka native, Judge Crow served in World War II and spent his life serving his fellow Kansans and his country. In 1981, President Ronald Reagan personally recruited Judge Crow to serve the District of Kansas as a federal judge, and former U.S. Senator Bob Dole presented him to the U.S. Senate for his confirmation hearings.
I was honored to know Judge Crow. He will be sorely missed. His heart for public service, love for his state and country and passion for making the world a better place leave a lasting example for each one of us.
You can learn more about Judge Crow's life
here
.
Touring STEM Harvest in Hays
On Friday, I visited STEM Harvest, a learning center in Hays that was founded by Dallas and Dacia Haselhorst. This husband-and-wife team created the non-profit organization in 2021 in order to expand access to STEM education for children and adolescents. At STEM Harvest, learning opportunities such as coding, programming, 3-D printing and prototyping will be available to participants.
Dallas and Dacia purchased the old Hays Daily News building and are working to transform it into the learning center where students will be taught a variety of technical and hands-on skills. Expanding STEM education opportunities is critical to bolstering America's long-term competitiveness on the global stage. I have been a longtime supporter of STEM education, and I am glad to see Dallas and Dacia working to bring these learning opportunities to young Kansans. I want to thank them for their passion for helping others and efforts to teach children important life skills.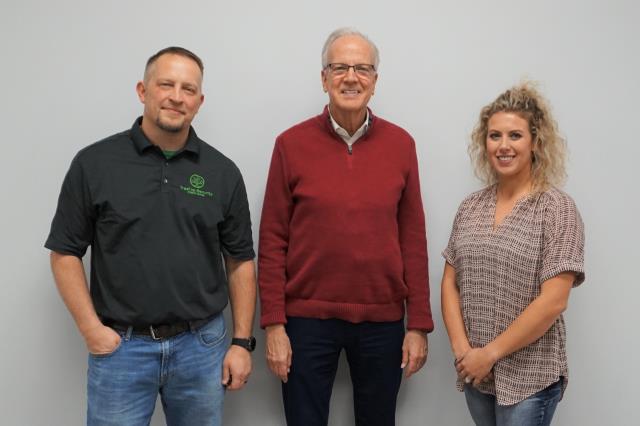 Visiting Kansas High Schools
Wabaunsee Senior High School
This week, I visited Wabaunsee Senior High School in Alma to speak with students and faculty members about the educational opportunities this school provides and the resources offered to make certain young Kansans have a bright future following graduation. Thank you to Principal Steve Oliver for arranging this visit and to each of these students for a great tour.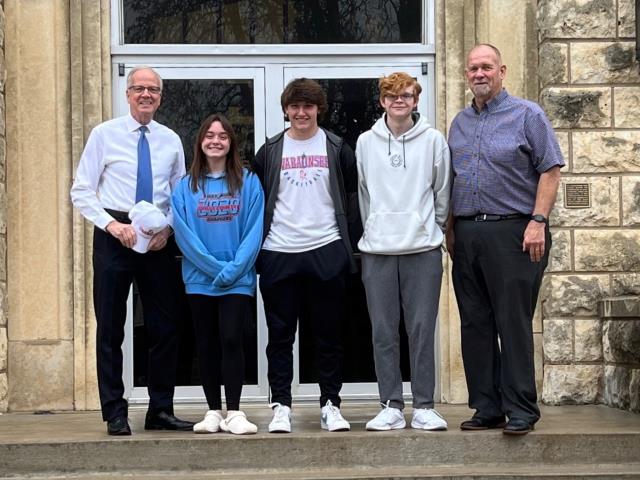 Smith Center High School
I enjoyed the chance to visit Smith Center High School this week as well. I want to thank the students and faculty there for visiting with me and sharing an update on the semester as their winter break approaches. Special thanks to Principal Greg Koelsch for hosting me.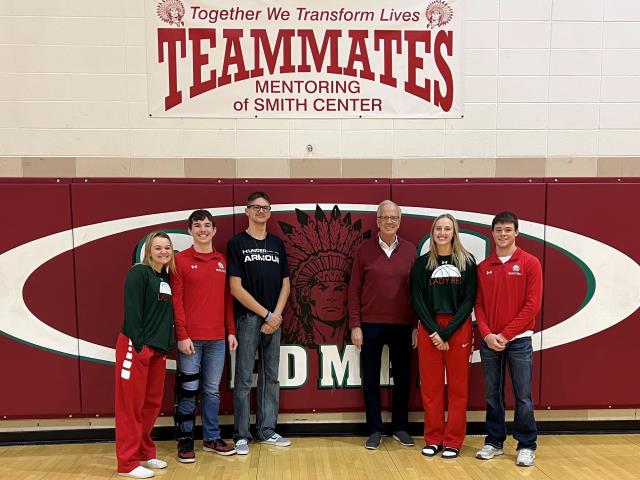 Remembering Pearl Harbor
Each Pearl Harbor Remembrance Day, we pause to remember the men and women who lost their lives in the devastating attacks on Pearl Harbor on December 7, 1941. May we always honor those who perished and never forget the sacrifices of those who have fought to defend our country.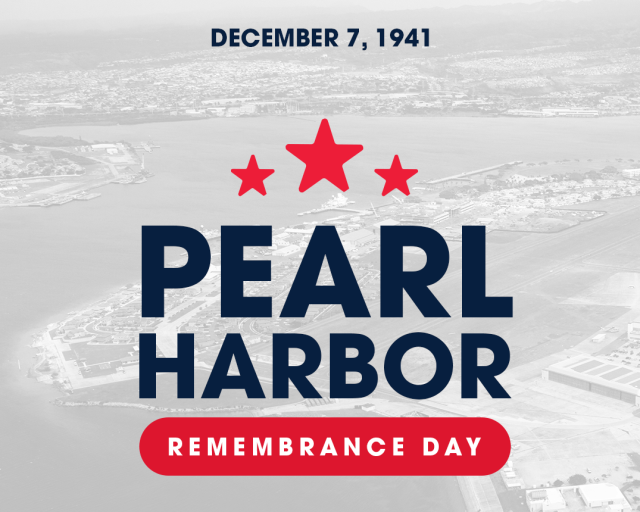 Kansans in the Office

Capitol Tour
Dr. Chuck Rice of Manhattan

Sue Rice of Manhattan

Henry McGinnity of Overland Park

Derek Helms of Lawrence

Tasha Keathley of Lawrence

Buchanan Keathley-Helms of Lawrence

Becca McCartney of Olathe

National Sorghum Producers
Amy France of Scott City

Craig Meeker of Wellington

Sisters of Charity of Leavenworth
Sister Therese Bangert of Kansas City
Farm Journal Foundation
Brad White of Manhattan
Kansas Housing Association
Matt Gillam of Salina
Trey George of Topeka
Kelsey Herr of Topeka
Doug Smith of Topeka
Josh Yurek of Topeka
National Association of Foresters
Jason Hartman of Manhattan
The Nature Conservancy
Justin Cobb of Topeka
Rx Savings Solutions
Michael Rea of Overland Park
Newsletter Sign-up Form
Note: Fields marked with an * are required.