Kansas Common Sense
T
his week, I was at our southern border to witness the humanitarian and national security crisis firsthand. During the visit, I met with DEA, FBI, Border Patrol, the Texas National Guard, the Texas Department of Public Safety, and with local government and non-profit leaders. I also had the opportunity to join a night patrol with border agents and receive tours of the U.S. Border Patrol and Customs and Border Protection Office of Field Operations, Border Patrol processing centers and the Paso del Norte Port of Entry – the busiest entry point at our southern border.
To
watch a recap of my visit to the southern border, click
here
.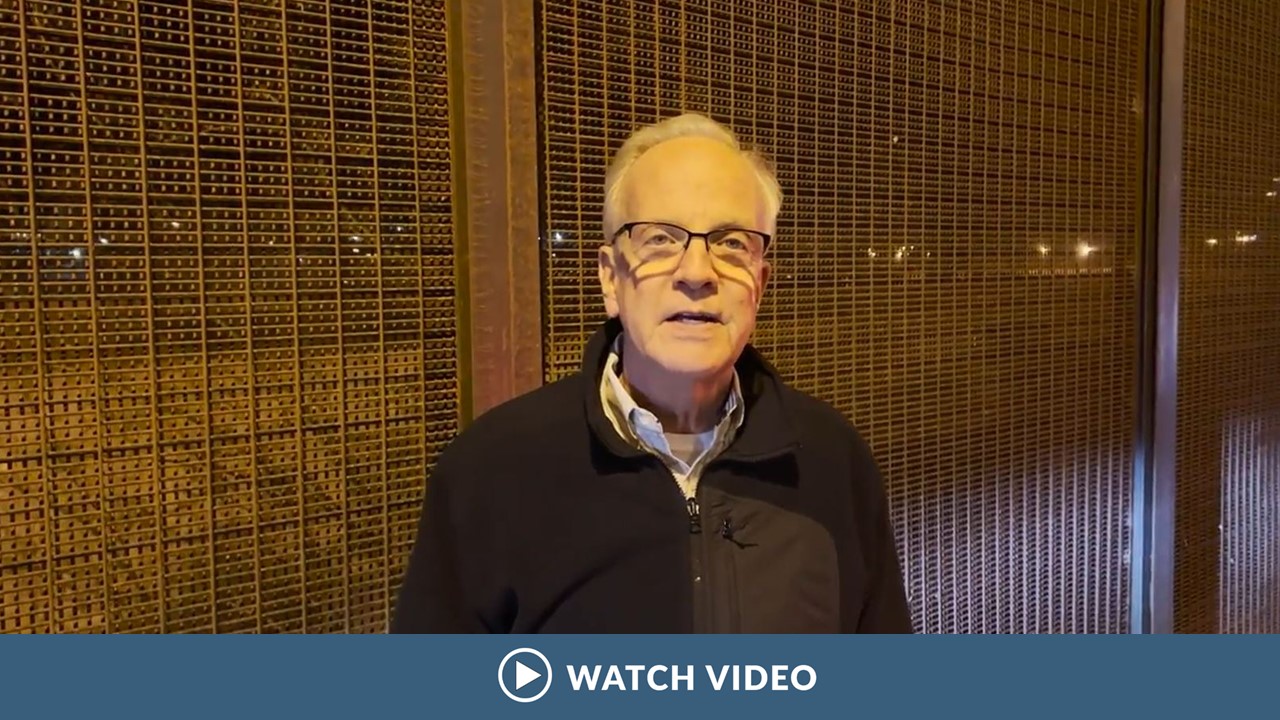 I have
visited the southern border in Arizona, New Mexico and at two different border locations in Texas. Each time I visit the border, border agents stress the value of the wall and fencing. It significantly helps law enforcement narrow the gaps they patrol and gives agents a greater opportunity to apprehend migrants as they are attempting to scale the wall. As a senior appropriator that provides funding and oversight to the Department of Homeland Security and the law enforcement agencies that patrol the border, I will work with my colleagues to fund the wall and provide our border patrol agents with the resources they need to fulfill their mission.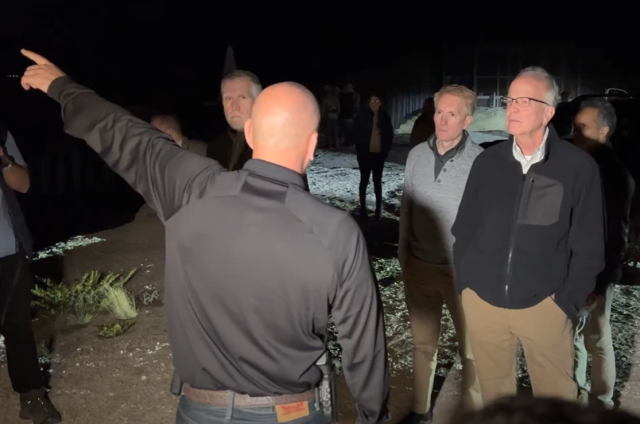 Sen. Moran joins a night patrol with Border Patrol from Santa Teresa, New Mexico.


On Monday morning, I joined Fox and Friends to discuss my visit to the border and to give my reaction to President Biden's brief visit to El Paso.
You can watch my full interview on Fox and Friends
here
.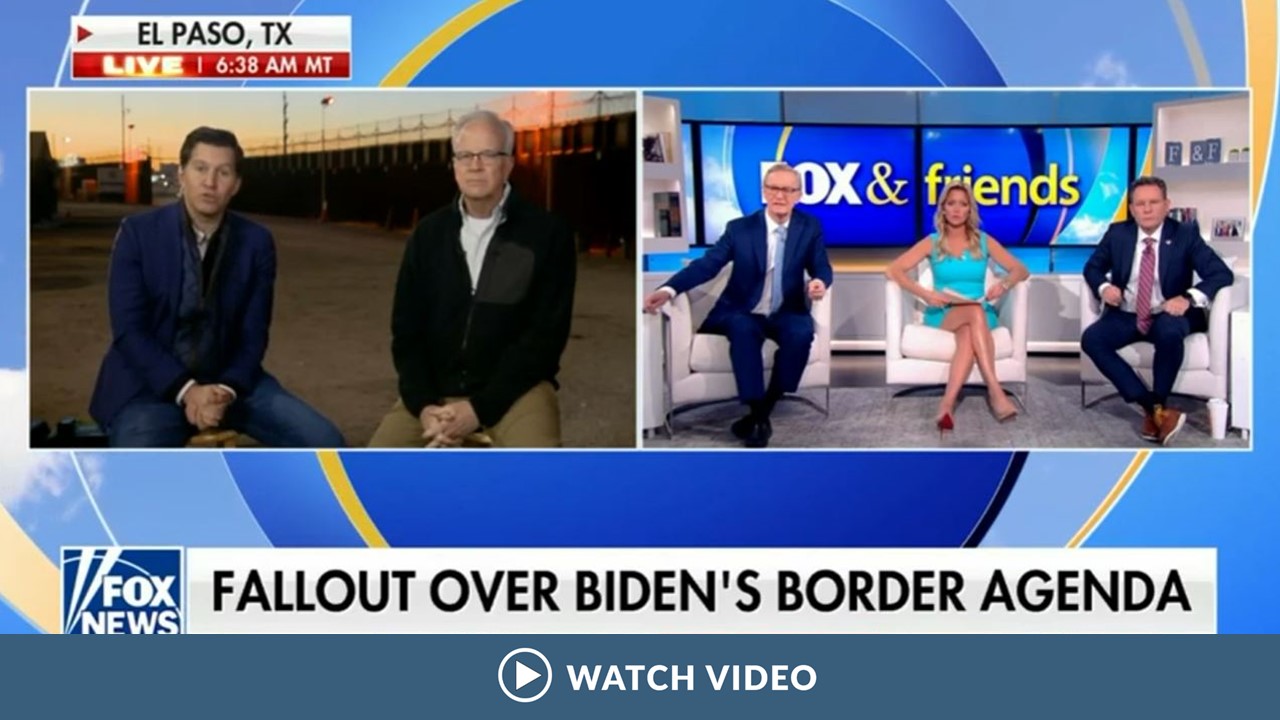 President Biden made a brief visit to the southern border on Sunday. We've been insisting President Biden visit the southern border for a long time, but what concerns me is that after his visit to the border there has been no outrage or any signal of significant policy changes coming from the President. This administration still hasn't acknowledged that we have one of the most significant crises in our country at the southern border.

I will continue to call on President Biden to reach an agreement with Mexico to assist in fighting the cartels, stopping drugs and to allow migrants to remain in Mexico pending the processing of their asylum requests.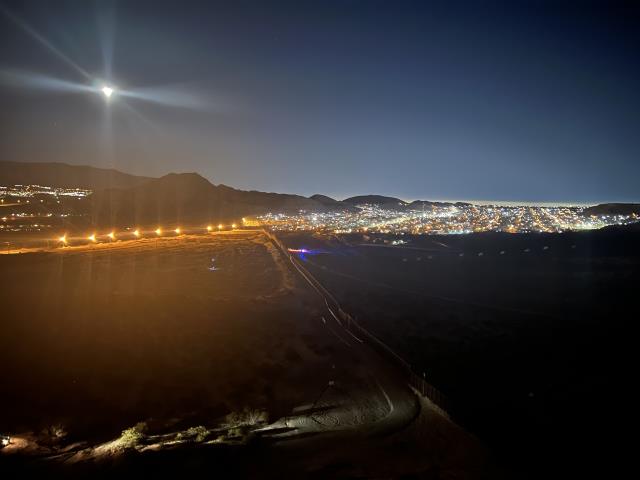 Looking down at the border wall in New Mexico, agents were able to apprehend migrants attempting to scale the wall.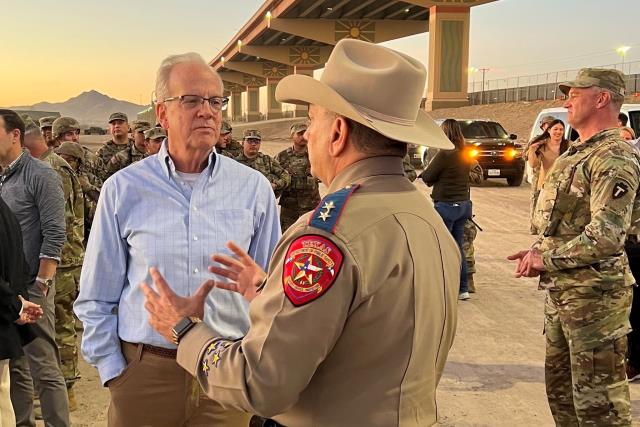 Sen. Moran hears from law enforcement officers and the Texas National Guard on the Rio Grande.

In the last two years, there have been more than 4.1 million illegal border crossings – the most in U.S. history. This record amount of illegal border crossings has made law enforcement's job almost impossible as they not only work to protect our border but also work to process the thousands of people who have already crossed the border and take care of migrants.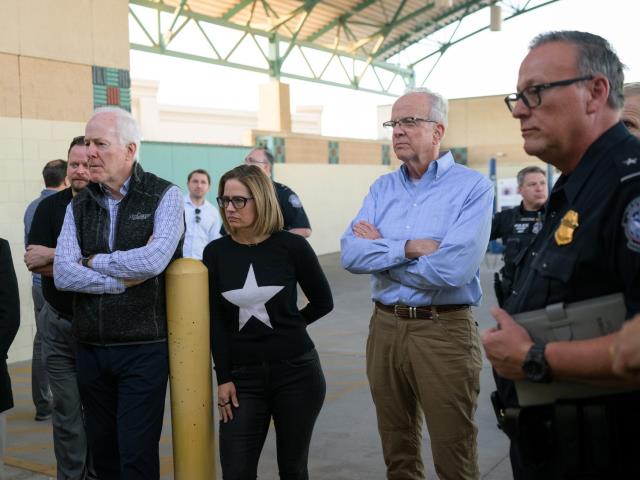 Sen. Moran and his Senate colleagues tour the Paso del Norte Port of Entry in El Paso, Texas.

More than 60% of border patrol agents at our southern border are being pulled away from protecting the border to help with the humanitarian crisis. Our border patrol agents are the first line of defense on our border, and federal law enforcement agencies work closely with them to protect the border. As border agents are consumed with families and children crossing the Rio Grande, that collaboration is undermined, making it easier for fentanyl and methamphetamine to be brought into the U.S.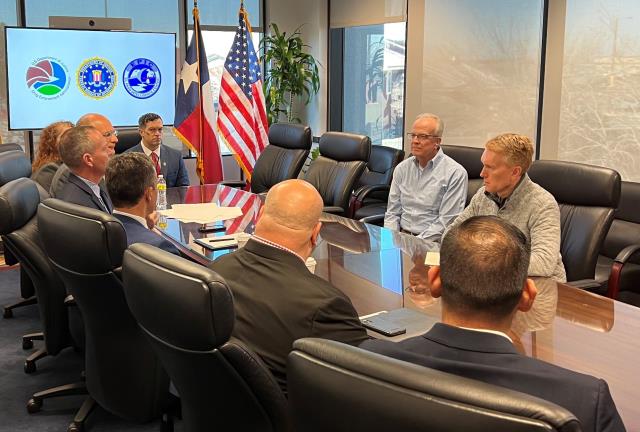 Sen. Moran and Sen. Lankford receive briefings from the El Paso Intelligence Center (EPIC), the U.S. Drug Enforcement Administration (DEA) and the Federal Bureau of Investigation (FBI) in El Paso, Texas.

One thing is for certain: our law enforcement officers at the southern border are doing an incredible job. They also remain positive and are proud to serve our country and to protect our nation and communities. I want to recognize and thank each of them for their service.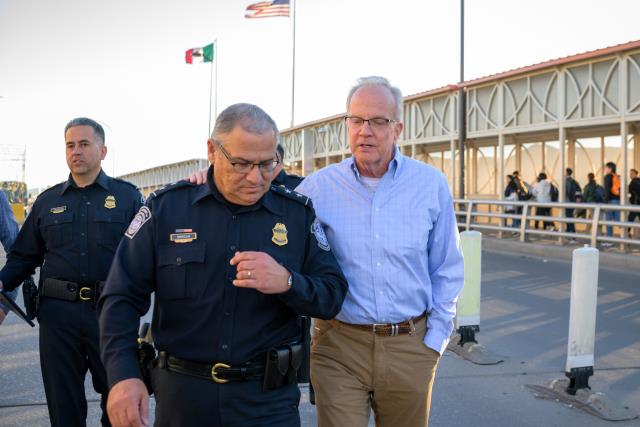 Sen. Moran speaks with law enforcement at the Paso del Norte Port of Entry in El Paso, Texas, currently the busiest port of entry processing migrants.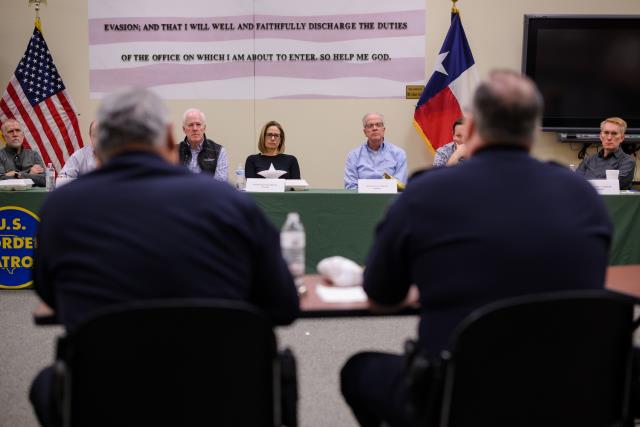 Sen. Moran and his Senate colleagues hear from local law enforcement in El Paso, Texas.

You can watch my interview with FOX 4 in Kansas City here, KSN in Wichita here, and WIBW in Topeka here.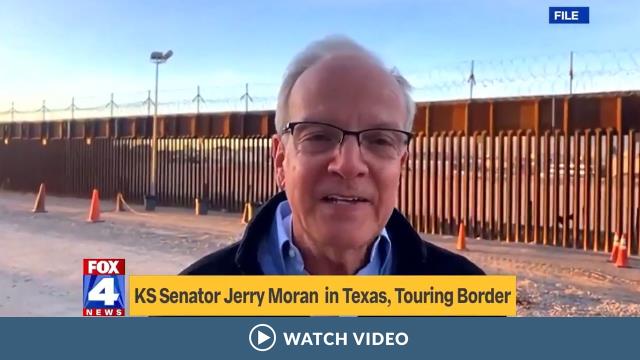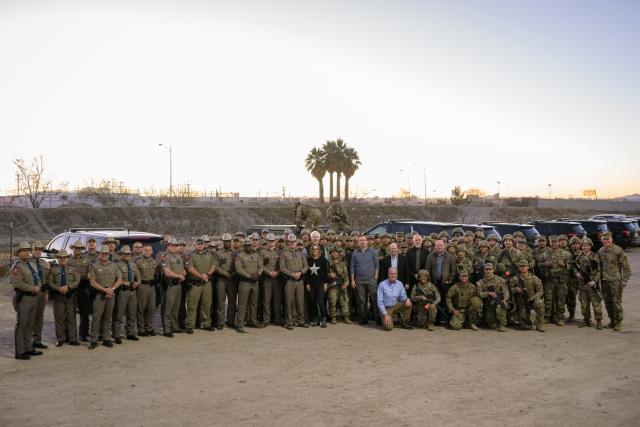 Sen. Moran and his Senate colleagues meet with Texas State Troopers, Border Patrol and Texas National Guard.
Newsletter Sign-up Form
Note: Fields marked with an * are required.