Kansas Common Sense
Honoring the Life and Legacy of Dr. Martin Luther King Jr.
Each January, we remember the life of Dr. Martin Luther King Jr. and the example he left of fighting for the most vulnerable, promoting peace with our fellow man and striving to create a more perfect union.

As Dr. King stated in one of his last public speeches, which was held at Kansas State University: "Somewhere, we must come to see that human progress never rolls in on the wheels of inevitability. It comes through the tireless effort and the persistent work of dedicated individuals who are willing to be co-workers with God."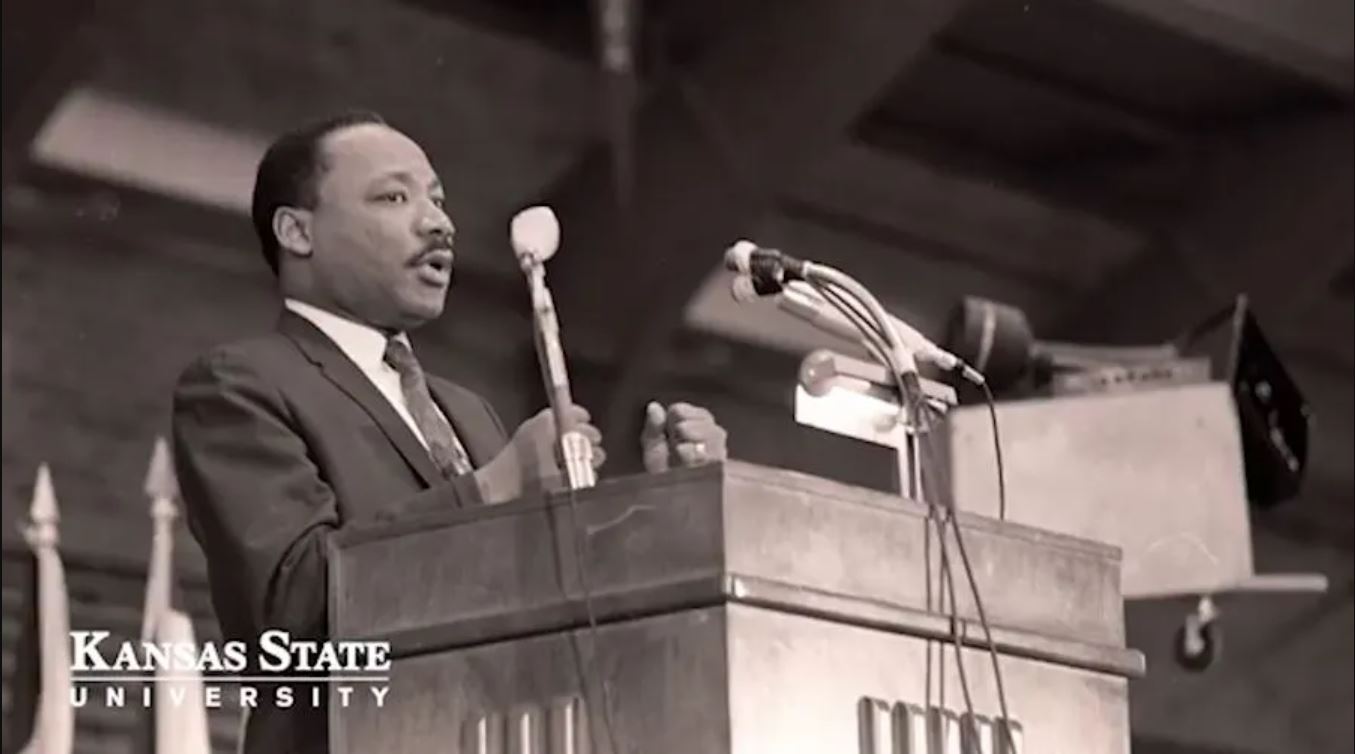 Welcoming Fort Riley Soldiers Home
It was an honor to participate in the Welcome Home Ceremony for First Infantry Division soldiers returning to Fort Riley after their deployment in Europe.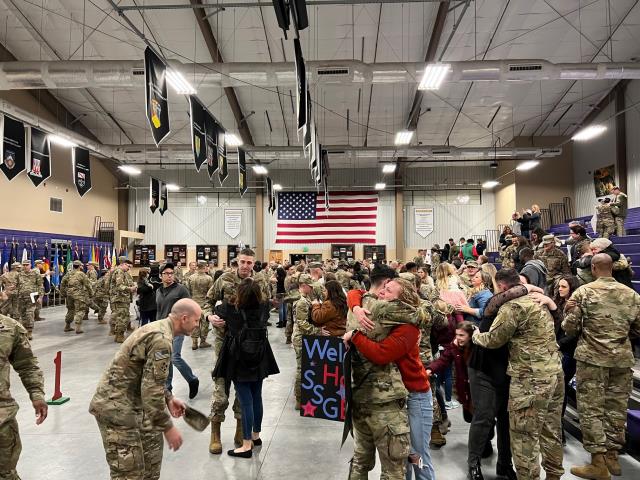 Military service is family service. Our military families share in the sacrifices made by our servicemembers to protect our country, and their dedication, strength and support do not go unnoticed. It was touching to see families reunited and to hear the stories of those who spent many long months away from their loved ones in order to serve and defend our country. To all who sacrifice to protect America overseas, thank you. And to the mothers, fathers, spouses and children of those deployed, thank you for supporting your loved one.

To the soldiers of the First Infantry Division, welcome home.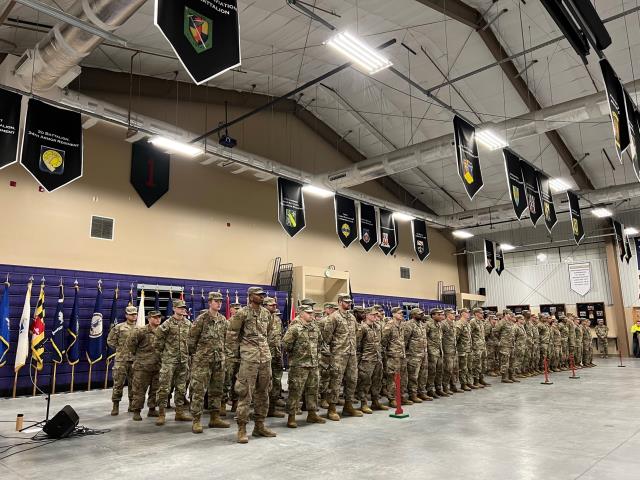 Witnessing the Crisis at the Southern Border
This week, I was at our southern border to witness the humanitarian and national security crisis firsthand. During the visit, I met with DEA, FBI, Border Patrol, the Texas National Guard, the Texas Department of Public Safety, and with local government and non-profit leaders. I also had the opportunity to join a night patrol with border agents and receive tours of the U.S. Border Patrol and Customs and Border Protection Office of Field Operations, Border Patrol processing centers and the Paso del Norte Port of Entry – the busiest entry point at our southern border.

To watch a recap of my visit to the southern border, click here.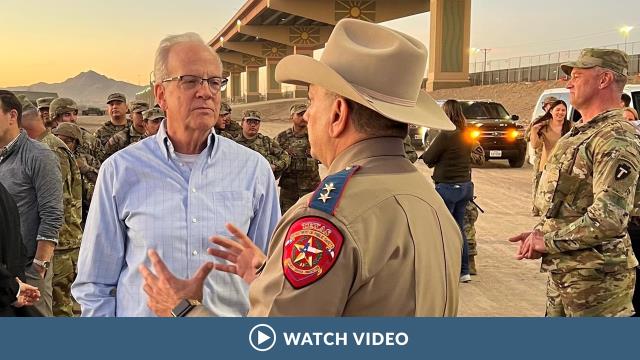 While at the border, I joined Fox News to discuss my visit and to give my reaction to President Biden's brief visit to El Paso. You can watch my full interview on Fox and Friends here.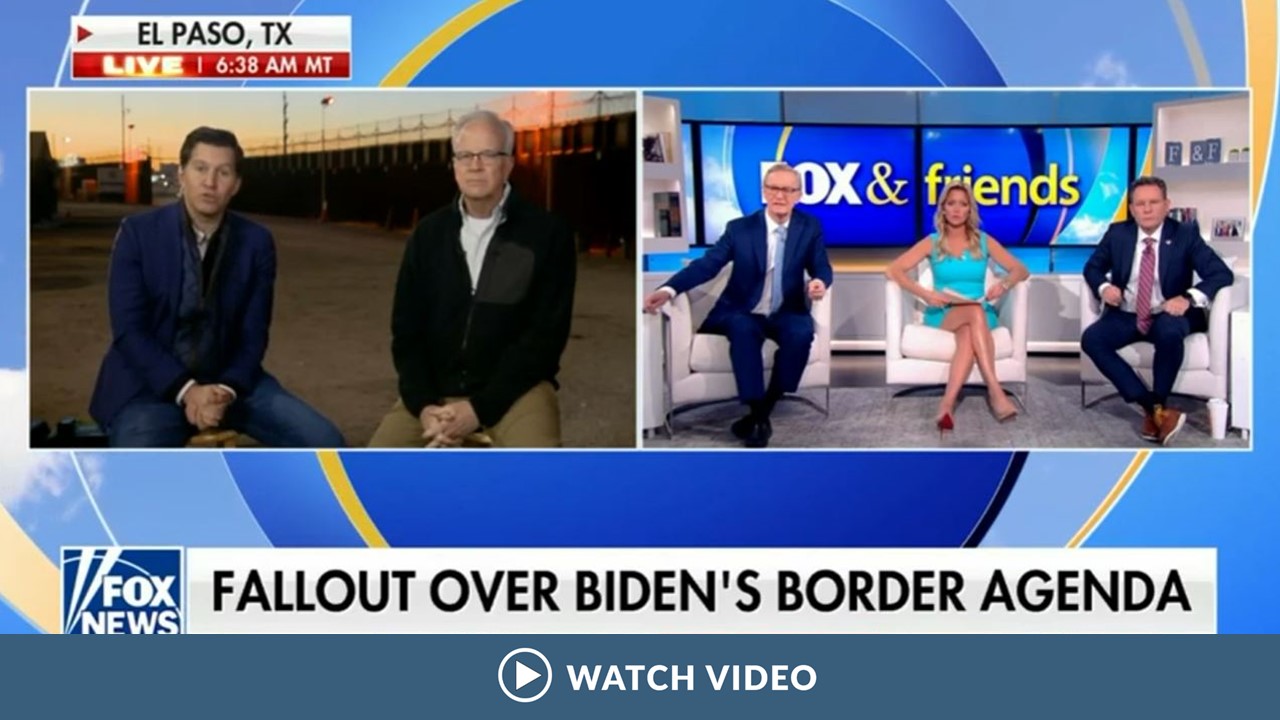 You can also watch my interviews with FOX 4 in Kansas City here, KSN in Wichita here, and WIBW in Topeka here.

To learn more about my visit to the border, read my full recap newsletter here.

Speaking with FAA Administrator Billy Nolen About System Outage
This week, I spoke to FAA Acting Administrator Billy Nolen along with my fellow co-chair of the Senate Travel and Tourism Caucus, Sen. Amy Klobuchar, about the FAA system outage that grounded flights on Wednesday. Administrator Nolen said that his agency is working to determine what caused the breakdown to ensure it doesn't happen again.

Our nation's traveling public deserves safety and continuity of service. This week's failure to provide that highlights the importance of identifying the root cause of this system failure to avoid it in the future. As demand for travel returns at an unprecedented rate, our economy is dependent on ensuring a reliable air travel system.

Welcoming Micron Technology to Wichita
On Friday, I hosted Micron Technology Senior Vice President and Chief People Officer April Arnzen in Wichita to showcase the opportunities and strong workforce Kansas has to offer. As a leader in domestic semiconductor manufacturing and the only U.S.-based memory technology producer, Micron creates innovative data solutions that power our computers, cell phones, cars, data centers and other critical infrastructure. The historic investment in domestic semiconductor manufacturing and other critical technology provided by the CHIPS and Science Act offers increased opportunities for Micron and the entire U.S. semiconductor industry to fortify our nation's technology infrastructure.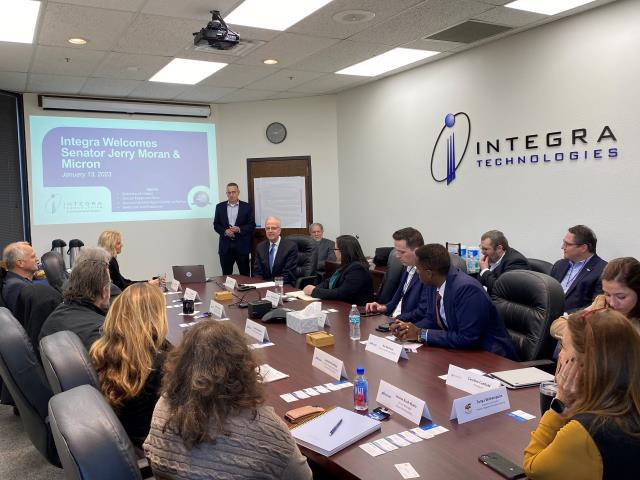 During Micron's visit to Wichita, we toured Integra Technologies for a firsthand look at the important work this company does to manufacture semiconductor-based microelectronic components for our military. We also stopped at Wichita State University to showcase the partnerships on campus, including the National Institute for Aviation Research (NIAR), NetApp and Airbus.
As a member of the Senate Appropriations Subcommittee on Defense, I recognize the important role companies like Micron play in maintaining a strong national security, particularly as continued aggression from China and Russia highlights the importance of safeguarding our domestic supply chain. Thank you to the Micron team for accepting my invitation to visit Wichita, and Integra Technologies CEO Brett Robinson, Wichita State University President Rick Muma and Greater Wichita Partnership CEO Jeff Fluhr for helping make the day a success.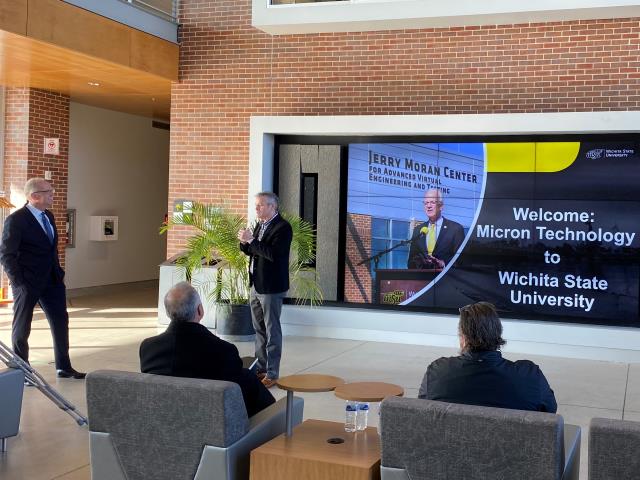 Helping Women Veterans Achieve Success Following Service
The Department of Veterans Affairs (VA) published its findings this week on unemployment for post-9/11 women veterans, a Congressionally-required report that is the result of a provision I included in the
FY2021 National Defense Authorization Act (NDAA)
in order to help the VA learn more about this rapidly growing group of veterans.
As women make up more and more of our servicemembers and veterans, the VA must be ready to assist women veterans in life after service. This report represents a good first step in helping women veterans find employment and in addressing high unemployment rates for veterans. As the lead Republican on the Senate Committee on Veterans' Affairs and Co-Chair of the Senate Army Caucus, helping our women veterans and servicemembers achieve success after service is a top priority for me.
Urging Delay of Listing of the Lesser Prairie-Chicken
This week, I joined my colleagues in calling on Department of the Interior Secretary Deb Haaland to delay the effective date of the final rule to list the lesser prairie-chicken under the Endangered Species Act until April 1. Currently, the rule will go into effect on January 24. An extension of the effective date will provide industry stakeholders more time to adjust their operations and to finalize voluntary efforts to conserve the lesser prairie-chicken prior to their primary nesting season.
Kansas and surrounding states have contributed millions of public and private dollars to successfully conserve the habitat area and increase the population of the lesser prairie-chicken. The choice to list the lesser prairie-chicken as threatened despite voluntary, locally-driven conservation efforts will negatively impact critical industries in Kansas and will remove any incentive for similar local efforts for wildlife conservation in the future.
Touring Mize and Company in Kingman
On Thursday, I stopped in Kingman to tour Mize and Company, Inc., a business that started in 1936 in south central Kansas. Mize manufactures electrical wiring, components and connectors for distributors and retailers. It was great to learn more about the products they make and the growth this business has experienced in recent years.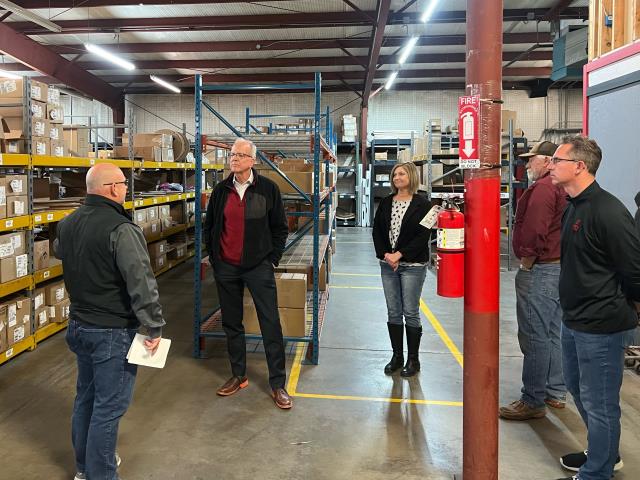 Thank you to Mayor Adrian Harrel, Kingman County Economic Development Director Leslie Schrag and Kingman County Board of Commissioners Chairman Jerry Henning for joining me for the tour. Thanks as well to Mize and Company President Nathan Smith and Vice President of Sales Josh Holthusen for hosting me.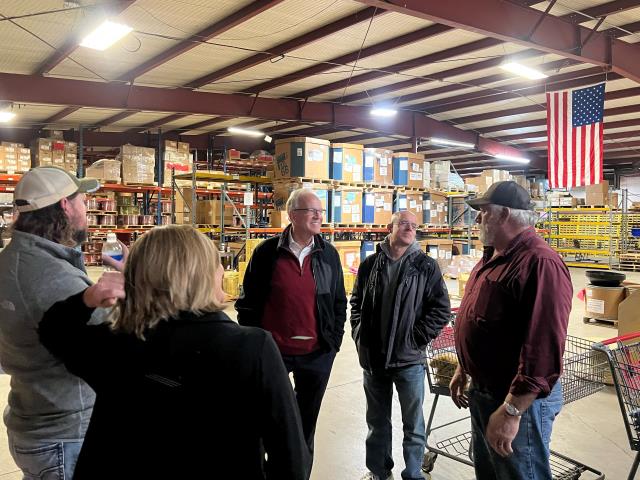 Kansans in the Office

Capitol Tour
Dr. Amy Long of Prairie Village

Dr. Larry Long of Prairie Village

Nick Long of Prairie Village

Kansas State University
Eric Fitzsimmons of Manhattan

Robert Peterson of Manhattan

FP2 Board Members
Bob Huitt of Wichita

Scott Metcalf of Salina
Newsletter Sign-up Form
Note: Fields marked with an * are required.