Kansas Common Sense
Welcome to "Kansas Common Sense." Thanks for your continued interest in receiving my weekly newsletter. Please feel free to forward it on to your family and friends if it would interest them.
Kansas Jayhawks Win Fourth NCAA Championship!
Senate Passes Resolution Congratulating Jayhawks on NCAA Basketball Championship
On Monday, the Jayhawks defeated the North Carolina Tar Heels 72-69 to secure their fourth NCAA men's basketball Division I championship title. On Wednesday, the Senate passed the resolution I introduced recognizing the team on their victory.

Congratulations to Coach Bill Self and the entire team on winning this year's tournament. Watching the biggest comeback in the history of the championship game was nerve-racking, and it was an incredible feat of teamwork, heart and perseverance. Coach Self and his team have secured a special place within Kansas' rich basketball legacy with this well-earned win and a season in which Kansas won the Big 12 conference and became the NCAA's all-time winningest program.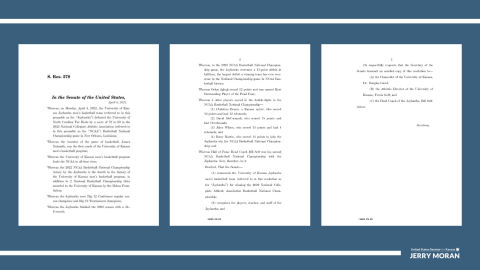 Remarks on the Senate Floor
Only a team that sees the glass half full could come back after being down by 16 points and clinch the victory. This speaks to the Kansas Men's Basketball Team's perseverance and belief in themselves. It's moments like these that Kansans remember forever, and I share the excitement of all Jayhawk fans. Watch my remarks here or below.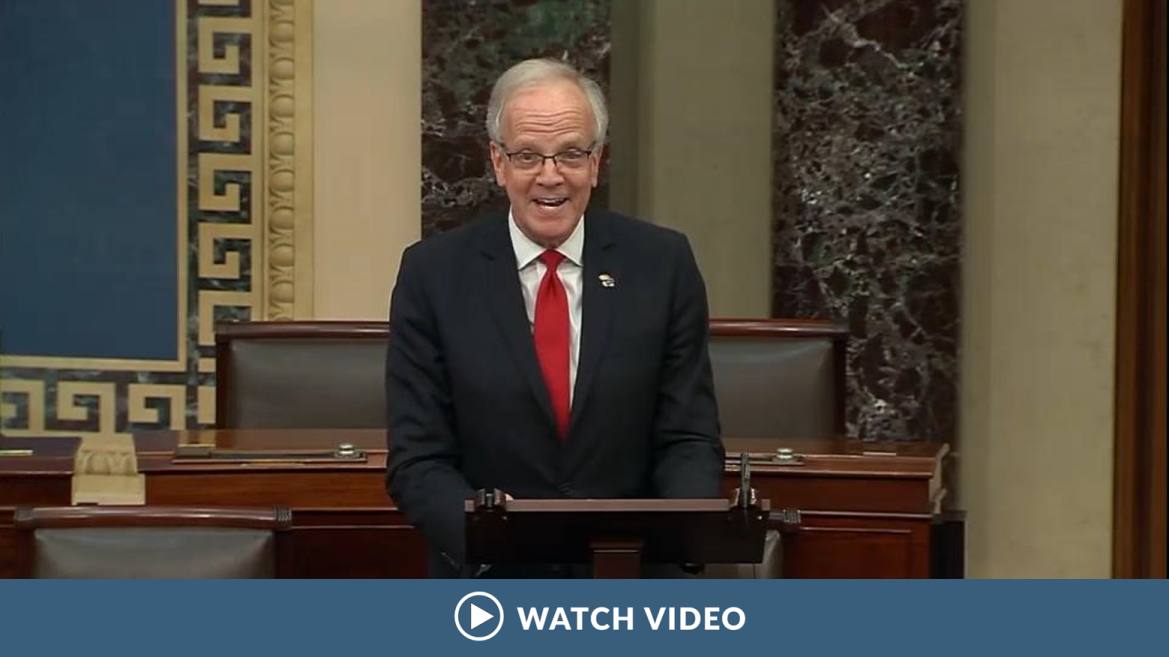 Supporting Veterans
Health Care for Burn Pit Veterans Act
I am working to create a fair, transparent and responsive process for toxic-exposed veterans beginning with the Health Care for Burn Pit Veterans Act. This legislation is the quickest way to make certain sick veterans who are suffering from the effects of toxic substances are immediately eligible for life-saving health care.

For six weeks this bill has sat in the House of Representatives rather than being sent to the President's desk to start making an impact for sick veterans. When our men and women suffer the consequences of military service, it is our responsibility to see they receive the health care and benefits which they earned. It is the right thing to do and the cost of going to war. Watch my remarks here or below.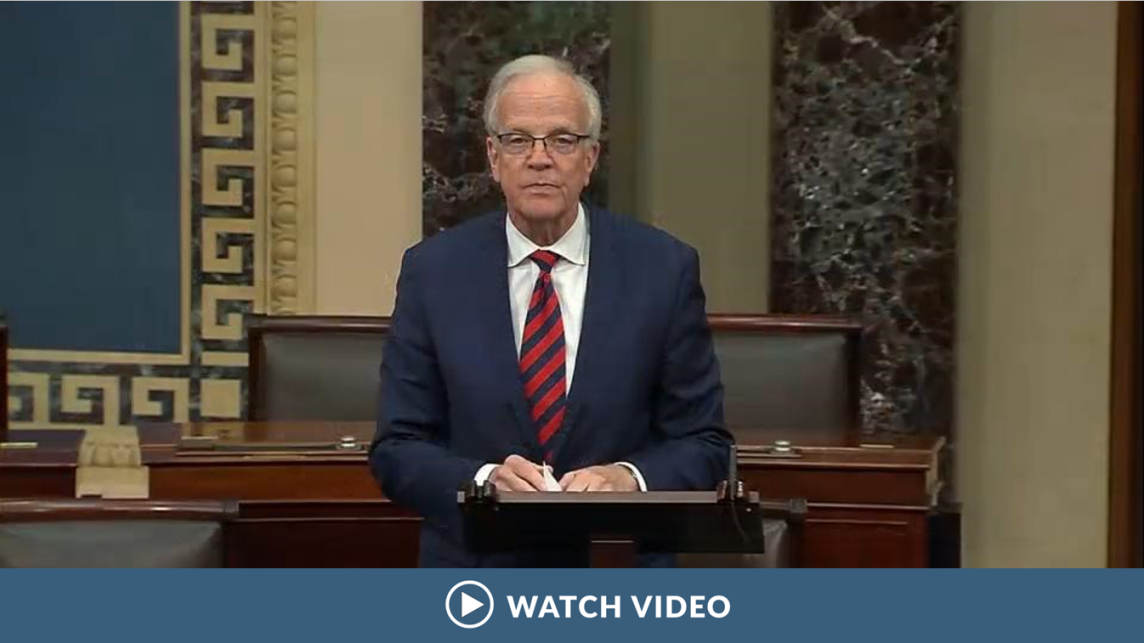 Veteran Dental Care Roundtable
I was pleased to take part in a roundtable this week with Senate Veterans' Affairs Committee, my colleagues, the VA Office of Dentistry and key stakeholders from VSO and oral health communities. VA's Office of Dentistry needs to be able to reach the right veterans, with the right care and through the right provider. In caring for veterans' dental needs, it is important that VA has adequate capacity in treatment rooms and skilled staff. Given recent trends in patient pool growth and lagging department capabilities, I look forward to working with VA and my colleagues to make certain that veterans with dental needs stemming from military service have access to a VA that is able to meet those needs.
RESPECT Act
On Thursday, I introduced the Reinforcing Enhanced Support through Promoting Equity for Caregivers Today (RESPECT) Act. This legislation will improve the VA's current process of evaluating and assessing veterans with unseen conditions and injuries who are dependent on a caregiver. Our nation's veterans who require a caregiver due to a mental health condition or brain injury deserve an evaluation and assessment process equivalent to veterans who have physical health conditions. To this point, the RESPECT Act will make certain that mental health professionals and neurological specialists participate in the evaluation and assessment process for veterans. I look forward to continued work with the VA on improving how we care for our nation's veterans, who should be of the utmost importance to all of us.
Highlighting Need for American Energy Independence
This week, I spoke with several of my Republican colleagues about the importance of supporting American energy independence, producing homegrown energy and protecting the United States' national security through domestic production.

We have homegrown solutions to our energy challenges, and this administration is refusing to accept or pursue any of them. Common sense tells us to look for ways to lower gas prices and be self-reliant for oil and gas—then let's produce our own energy. Instead, every policy from this administration discourages and decreases that opportunity. Watch my remarks here or below.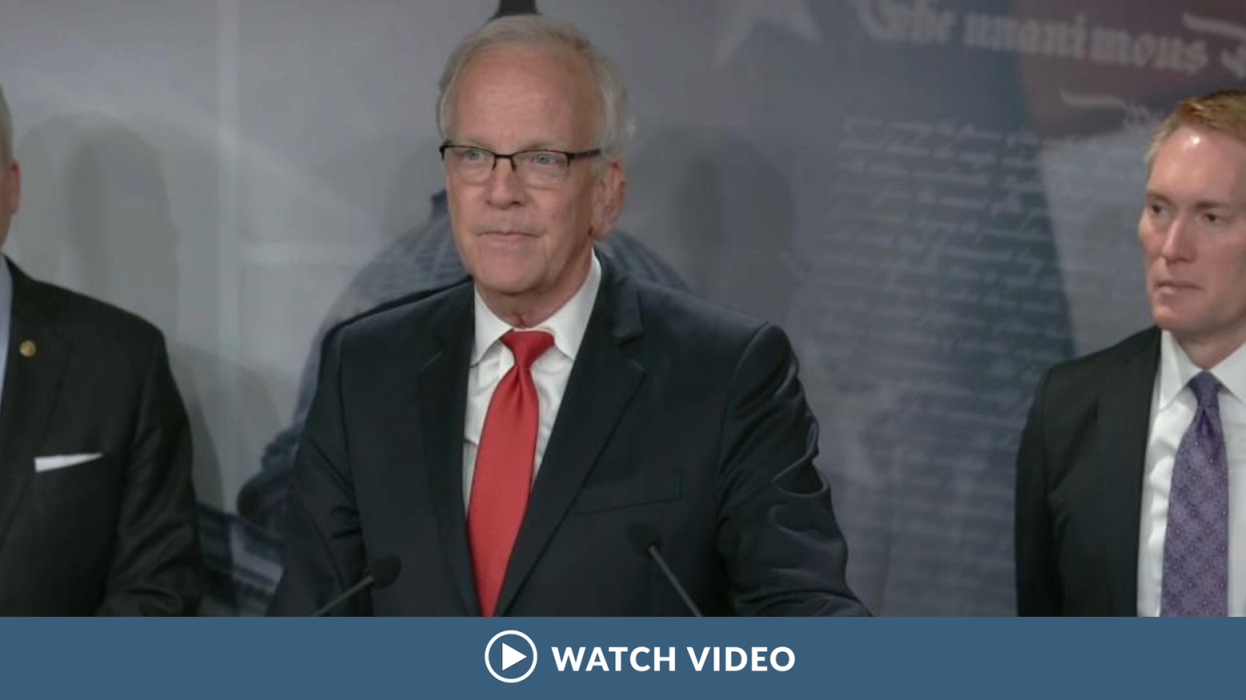 Commerce Hearing
This week, as a member of the Commerce, Science and Transportation Committee, I attended a hearing regarding the oil and gas industry and the significant increase in prices that Americans are experiencing at the gas pump. President Biden, in a quest to reduce America's use of fossil fuels and satisfy environmental extremists, has taken a number of steps that have a detrimental impact on the price of gas. In his first year in office, President Biden sought to constrain the oil and gas sector's access to capital, blocked construction of the Keystone XL pipeline, proposed new regulations and increased taxes on oil and gas producers and blocked new drilling leases on federal lands and waters. These actions led to the average price for a gallon of gas increasing by nearly a dollar a month before Putin's invasion of Ukraine.

Common sense tells us to produce more oil here in the United States, which has the capability to meet the oil production needs of Americans, and where our oil production and refining capabilities are the most energy efficient and environmentally friendly in the world. Instead, President Biden has looked to other countries, including America's adversaries in Venezuela and Iran, for an increase in oil output during a national security crisis. President Biden has stubbornly refused to reverse course and take the necessary steps to unleash America's energy industry. We must embrace an all-of-the-above strategy to increase energy production where our domestic oil and gas producers play a significant role.
Visiting NBAF
I toured the National Bio and Agro-Defense Facility (NBAF) this weekend to receive an update on the construction and commissioning of the state-of-the-art facility. Once completed, which is expected this year, it will replace the aging Plum Island Animal Disease Center located in New York. The mission of NBAF will be to protect U.S. livestock from foreign animal diseases, including zoonotic diseases that can pose significant threats to human health. It will be the first biocontainment facility in the U.S. where research can be done with BSL-4 agents

As a member of the Senate Agriculture Appropriations Subcommittee, which has jurisdiction over the U.S. Department of Agriculture, I will continue to work to provide full funding for the facility. NBAF is the largest federal investment to ever occur in Kansas and will be a critical asset for both our state and America's national security. Thank you to Mr. Tim Barr, Dr. Alfonso Clavijo and the staff at NBAF for providing me the tour and update.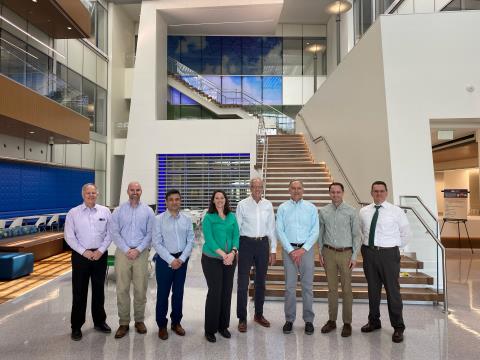 Speaking with Secretary Wormuth and General McConville
Secretary of the Army Christine Wormuth and Chief of Staff of the Army James McConville joined me on a call this week to discuss the crisis in Ukraine as well as Army stationing, military construction and budget priorities for this year. In our discussion I advocated for the best funding possible for our active duty, national guard and reserve soldiers so they can accomplish any mission thrown at them, at home or abroad.

As the crisis in Ukraine continues, it remains imperative to me that we deliver lethal aid as quickly as possible to the Ukrainian Army to help them fight for their freedom. The thug Vladmir Putin has wreaked havoc on Ukraine and his actions threaten to destabilize Europe. I voiced my concerns about Ukraine to Secretary of the Army Wormuth and General McConville, and I was thankful to have the opportunity to urge them to provide much needed support to Ukraine.

I was also pleased to discuss Secretary Wormuth's visit to Fort Leavenworth, where she met students from the Command and General Staff College and learned more about the Combined Arms Center. Fort Leavenworth remains the intellectual center of our Army and continues to prepare leaders to face the challenges of modern warfare. I also shared the unique attributes of Fort Riley with the Secretary and CSA. The Army continues to consider several strategic stationing decisions to better balance the force to respond to global threats. In responding to global threats—including the crisis in Ukraine—the Army often considers the capabilities of Fort Riley and the First Infantry Division. In my conversation, I reminded them that Fort Riley would benefit greatly from the construction of new enlisted barracks. This construction would serve as a key step in welcoming another Brigade Combat Team back to Fort Riley. We also discussed the possibility of welcoming an aerial defense "iron dome" battery to Fort Riley. This sixty person unit would enhance our Army's defense against enemy missiles and bolster the capabilities of the First Infantry Division as they conduct their rotational deployments. Finally, we discussed the possibility of establishing a National Intrepid Center of Excellence at Fort Riley. These centers are the gold standard for treating traumatic brain injuries and other mental health issues for active duty military members and veterans. As the ranking member of Senate Veterans' Affairs Committee, I remain committed to delivering the very best health care opportunities for those that have served our country.
Meeting with Kansans
Kansas Members of the U.S. Travel Association
On Wednesday, I met with Kansans who are members of the U.S. Travel Association. We covered a wide array of topics including the urgent need to create policies in response to COVID-19 to address the uneven recovery across industry sectors and communities nationwide, workforce and labor issues, as well as tax incentives to spur businesses' travel demands.

Prior to COVID-19, Kansas' travel and tourism industry was a significant economic driver and the eighth largest workforce in our state. However, due to historic declines in travel in 2020 and 2021, travel spending in Kansas is now 14 percent below 2019 levels. We must create commonsense solutions to remedy the travel and tourism industry so that Americans across the country have the ability to explore every corner of Kansas and experience our special way of life. It was great to catch up with Natalie, Julie, Jim and Kevin and hear about how about they are working to ensure Kansas will rebound. I will continue to advocate on their behalf and champion the travel and tourism industry in Kansas.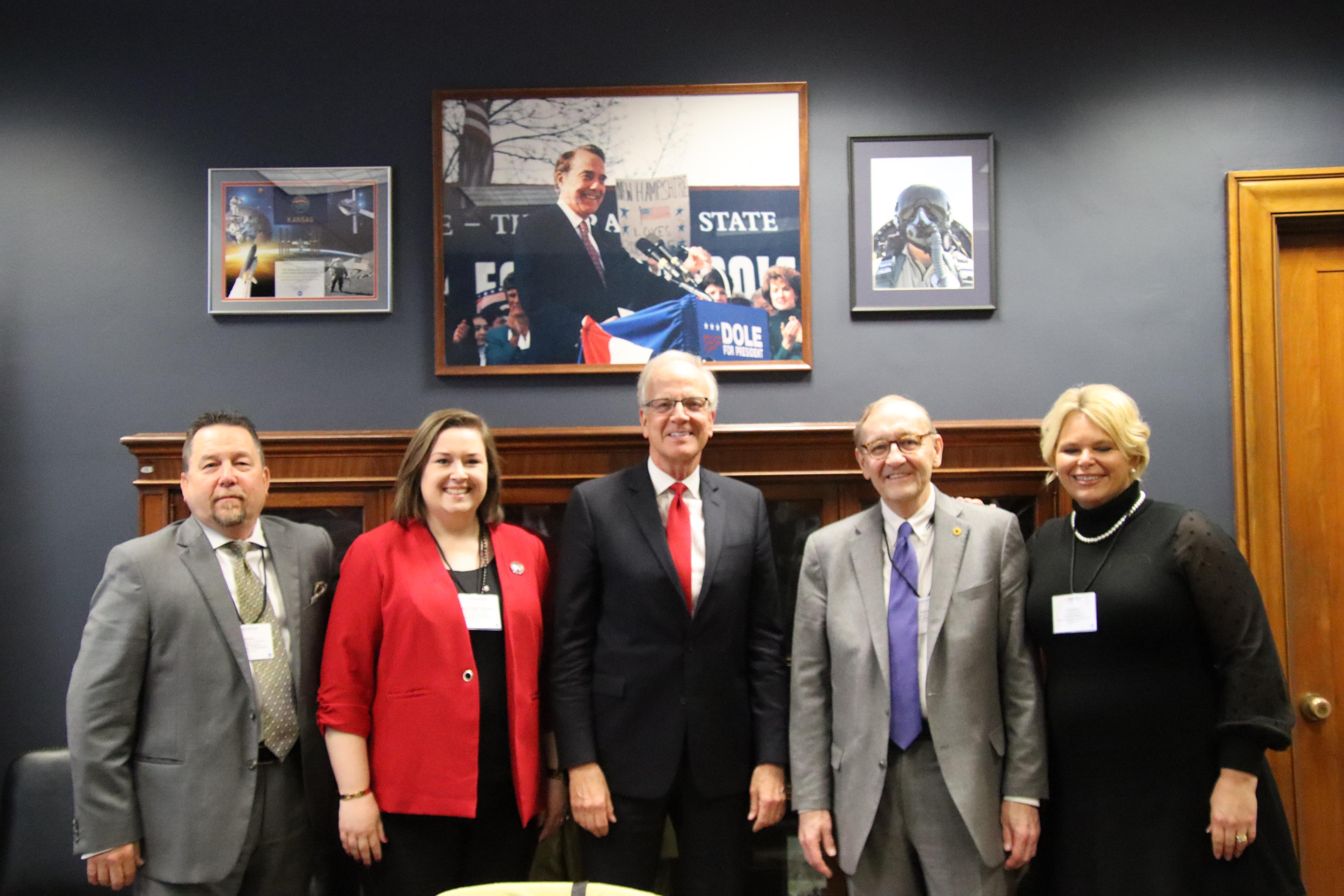 Fort Hays State University President Tisa Mason
On Tuesday, I met with Fort Hays State University President Dr. Tisa Mason in Washington, D.C. We discussed the university's initiatives to meet the higher education and workforce needs of Kansas. I appreciated the update and opportunity to speak with her while she was in town, and I thank Dr. Mason for all she does to advance FHSU's mission and goals.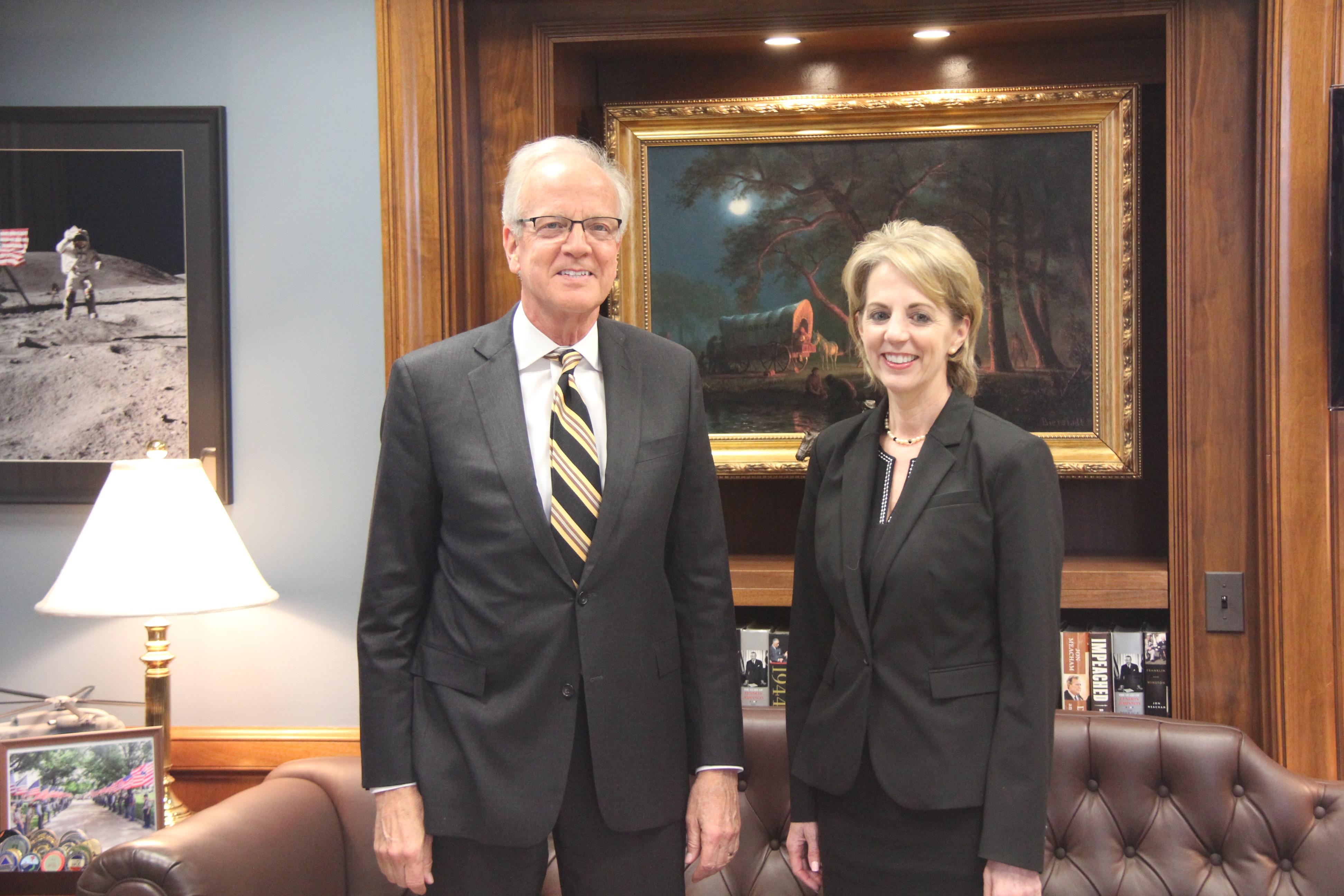 National Skills Coalition
I met with Jamie Hall of Great Plains Manufacturing in Salina and Renee Duxler of the Salina Chamber of Commerce to discuss the ongoing efforts to increase Salina's skilled workforce and how that workforce development legislation can support those efforts. In particular, we discussed our shared support of the JOBS Act, of which I am a cosponsor, legislation that would that would establish Pell grant-eligibility for short-term job training programs. We also discussed how the shortage of quality, affordable housing impedes workforce and economic development in Salina. I thank both Jamie and Renee for visiting with me on ways we can work together to improve workforce development and bolster the economic standing of Salina and north-central Kansas.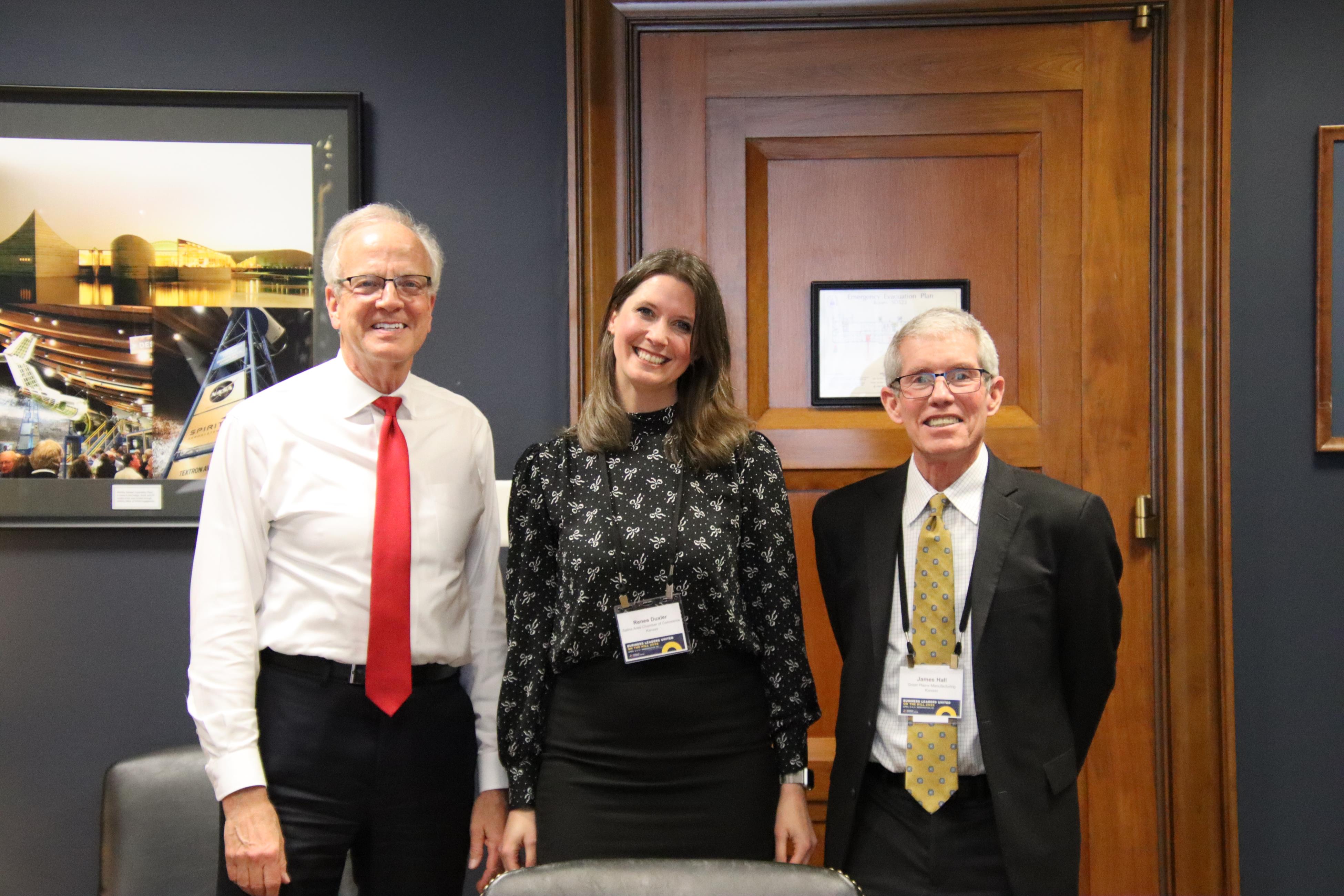 Mike Jennings of HF Sinclair
I was pleased to meet with Mike Jennings, CEO of HF Sinclair, this week in Washington, D.C. HF Sinclair is an independent energy company that produces and markets products such as gasoline, diesel fuel, jet fuel, renewable diesel and other specialty products. HF Sinclair owns and operates multiple refineries in the U.S., including a refinery in El Dorado which employs 600 Kansans. During our meeting, we discussed how the Biden administration's energy policies are stifling oil and gas exploration and production, and Mike provided me with an update on operations at their El Dorado refinery and other assets in Kansas. I appreciate Mike updating me on their operations in Kansas.

National Stripper Well Association
I met with members of the National Stripper Well Association this week, where we discussed the Environmental Protection Agency's (EPA) proposed methane regulation, the proposed listing of the lesser prairie chicken under the Endangered Species Act and the Biden administration's hostility towards oil and gas producers. Kansas is home to many stripper wells which provide much of our state's crude oil production, and I appreciate the Kansas members of National Stripper Well Association for sharing their federal priorities with me. The oil and gas industry has long been a vital contributor to Kansas' economy, and I will continue to work to stop misguided policies emanating from Washington which hinder Kansas and American oil and gas production.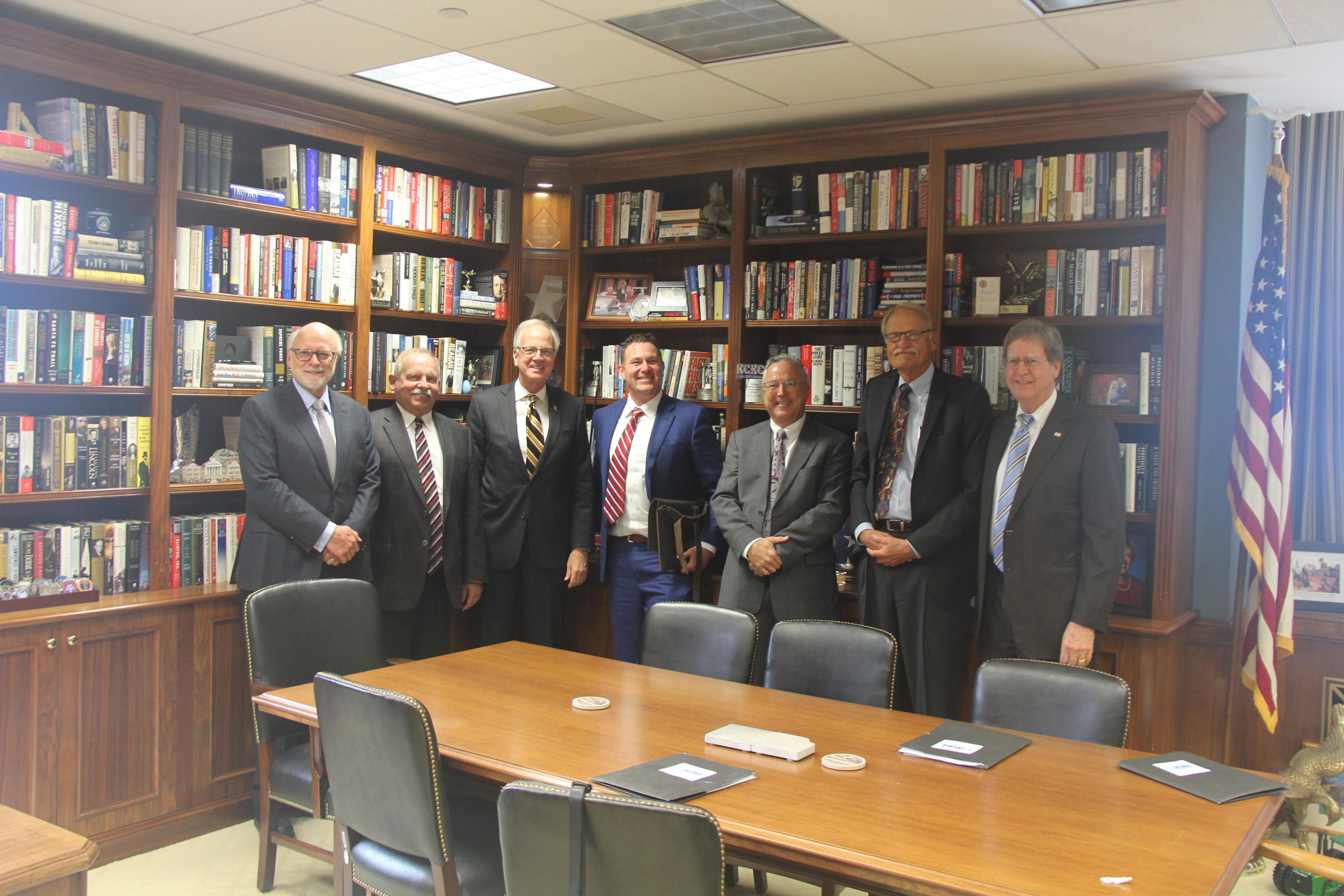 Meeting with American Academy of Ophthalmology
I met with Dr. William Clifford in Washington, D.C. this week along with several ophthalmologists finishing their residency at the University of Kansas Health System. We discussed the need to reduce barriers to care by streamlining current prior authorization and step therapy protocols, which would better allow patients to access the eye care they need in a timely manner. With the staffing shortages facing the health care workforce, it is especially important for specialists like ophthalmologists to work in or near Kansas' rural communities. I also shared my concerns with the scope of practice regulations the Department of Veterans Affairs is considering when it comes to ophthalmology. VA should allow ophthalmologists and health care specialists to adhere to scope of practice laws in the state where each VA facility is located, rather than limit the ability of well-trained health care professionals to care for veterans to the fullest extent possible. I'm grateful to Dr. Clifford for taking the time to advocate for access to care and to the residents for accompanying him and sharing with me how I can best support them in their work.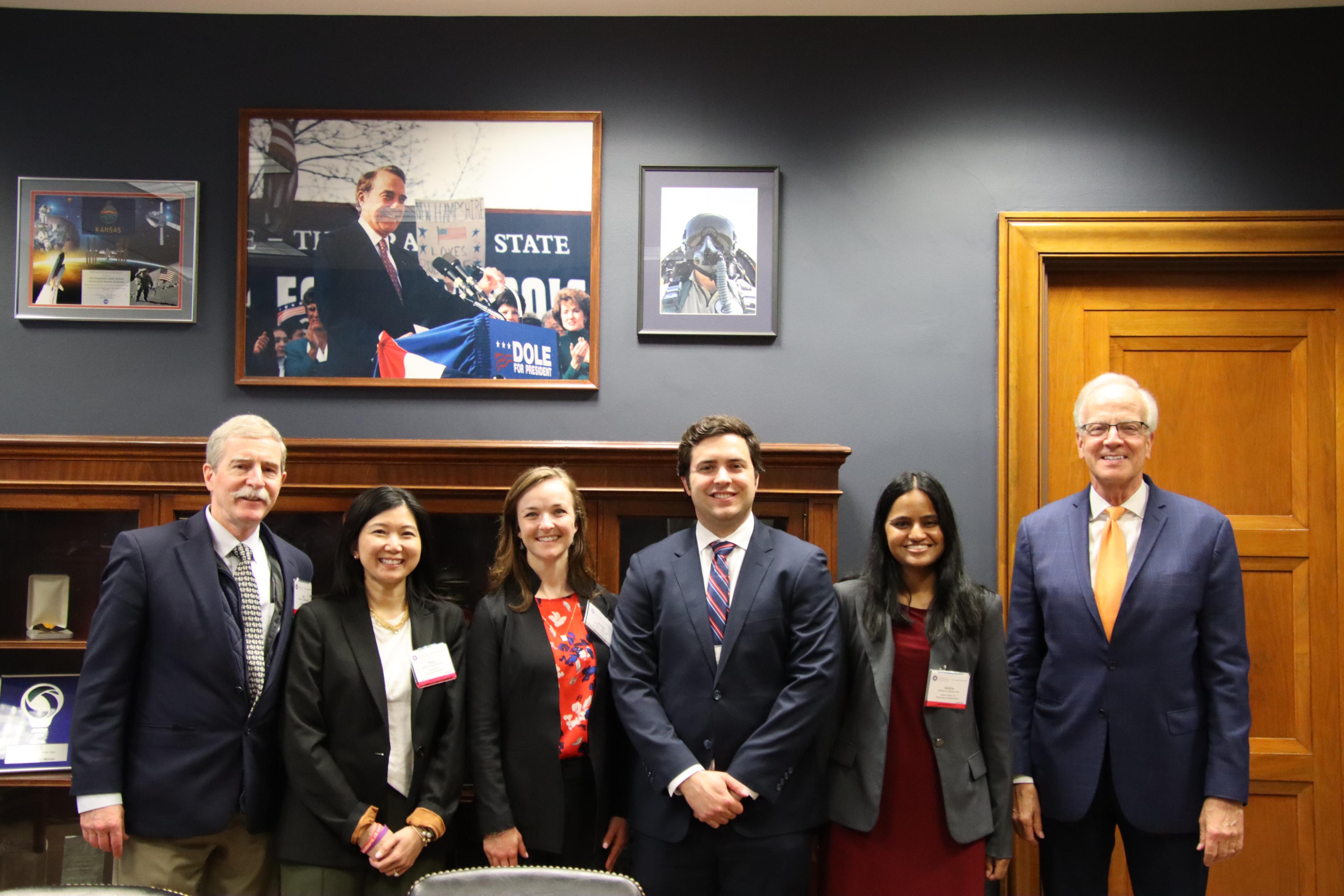 Kansas Representatives of America's Beer and Beverage Distributors
On Tuesday, I was pleased to meet with a group of Kansas representatives of America's Beer and Beverage Distributors to discuss their interests and challenges they are facing, including the importance of state regulation of alcohol, the importance of the "three-tier" distribution system for alcoholic beverages and labor shortages, particularly in the trucking industry. Many sectors are facing significant shortfalls when it comes to labor availability, but the trucking industry has faced a long-term driver shortage that impacts many areas of the economy due to the importance of trucking to American supply chains. I have sponsored two bills to help alleviate this issue, the DRIVE-Safe Act, which has been signed into law establishes an apprenticeship program to allow for the legal operation of a commercial motor vehicle in interstate commerce by CDL holders under the age of 21, and the Women in Trucking Workforce Act, which has also been signed into law and supports women in the trucking industry. I will continue to work with America's Beer and Beverage Distributors on the trucker shortage and other challenges facing the industry.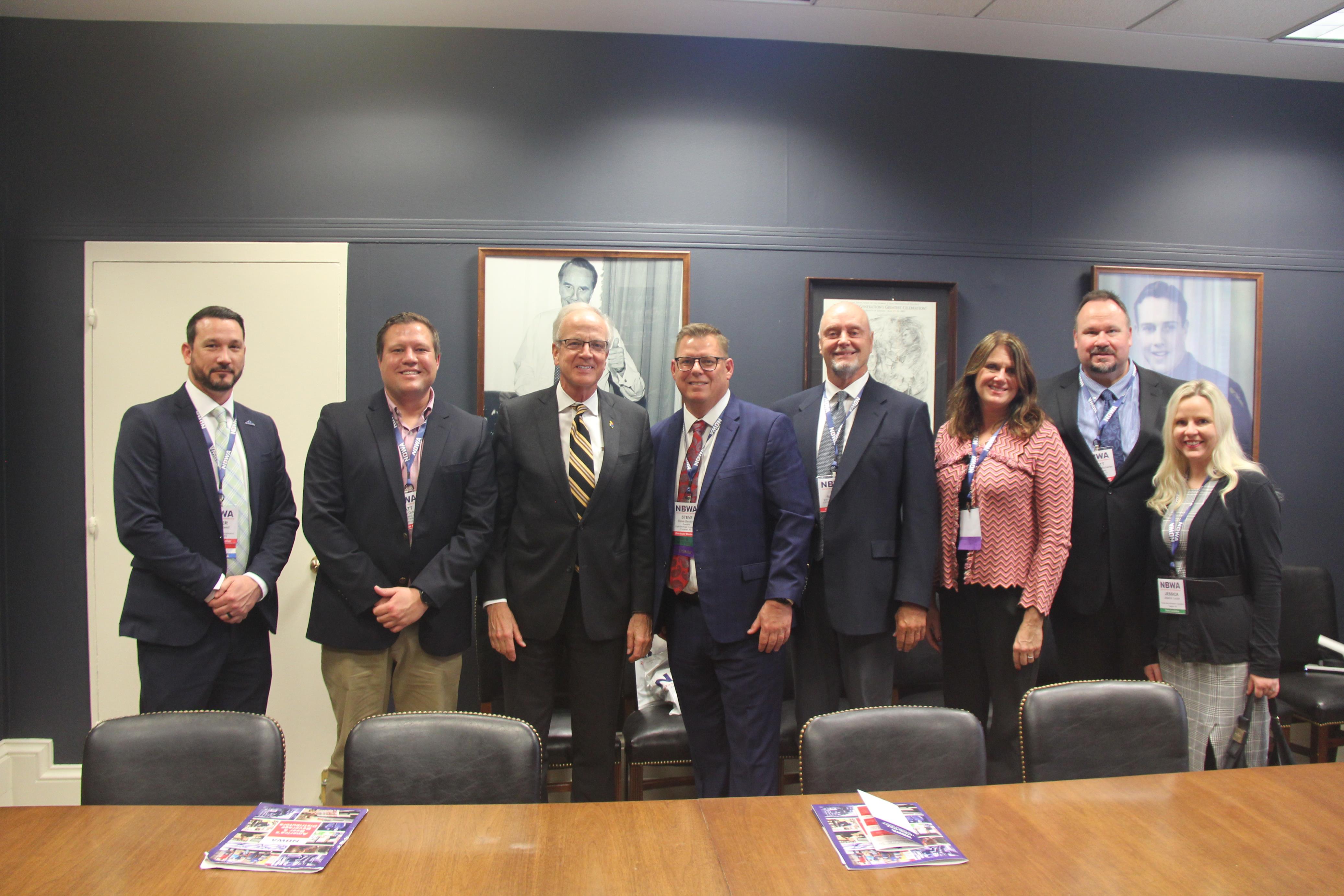 Overland Park Police Department
On Monday, before heading back to Washington, D.C., I met with Chief Frank Donchez, of Overland Park Police Department to discuss their work to protect the Overland Park community, including license plate recognition technology. License plate recognition is a vital tool for law enforcement to combat violent crime, and it allows agencies to more quickly and effectively communicate, identify and apprehend a stolen vehicle or the car from an amber alert. I look forward to working with Chief Donchez, and law enforcement leaders across the state, in the future to bring these vital public safety tools back to Kansas. Thank you to Chief Donchez and Overland Park Mayor Curt Skoog for their time this week.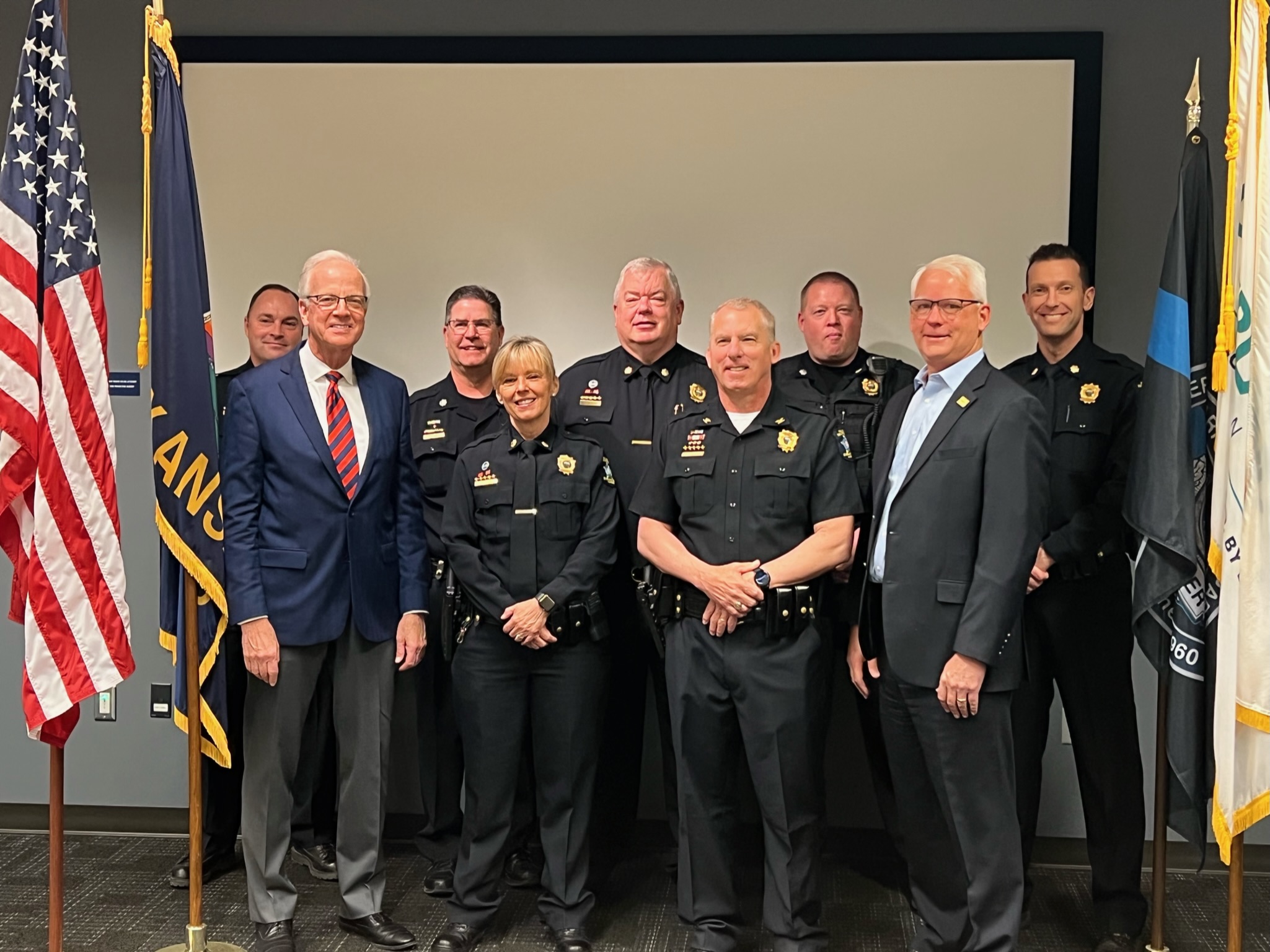 Kansas City Building Trades
I visited with representatives from the Kansas City Building Trade Council this week where we discussed infrastructure projects and energy production in Kansas. I appreciate the Kansas City Building Trades Council for taking the time to visit with me and educate me on their federal priorities.
Protecting Life
This week, I joined several Republican colleagues in sending a bicameral letter to Washington, D.C. Mayor Muriel Bowser, Chief of the D.C. Metropolitan Police Department Robert Contee and U.S. Attorney General Merrick Garland after learning of gruesome reports of five babies whose lives were taken through late-term abortion in Washington, D.C. last week.

Instead of ensuring that the horrific deaths of these children were properly investigated, Metropolitan Police made the assumption that each child died as the result of a legal abortion. It is our understanding that Metropolitan Police made this assumption without conducting any medical evaluations. We also understand from press reports that the D.C. medical examiner does not plan to perform autopsies on the children. This is completely unacceptable. Read the full letter here.
Meeting with PNC Bank
I met with representatives from PNC Bank on Tuesday to hear about their expansion throughout Kansas. We discussed ways to grow access to financial services, the role that local banks play in our communities as well as important issues surrounding fintech and consumer data protection. I appreciate their commitment to providing Kansans with access to the banking services that support our families and local businesses.
Addressing the Salina Chamber
On Friday evening, I was in Salina for the Salina Area Chamber of Commerce annual banquet where I was able to speak with members in attendance and introduce the guest speaker, Jay Leno. Mr. Leno invests in Kansas by way of scholarships he sponsors at McPherson College's Automotive Restoration Department, the only place in the United States that offers a four-year degree in Automotive Restoration. I appreciated him traveling to Kansas to be with this group of business leaders as they continue to work to promote the Salina community, improve the quality of life Salina citizens enjoy and foster the economic health of local businesses. Thank you to Eric Brown, Chamber CEO, and his team for the opportunity to address their members and spend the evening with them in Salina.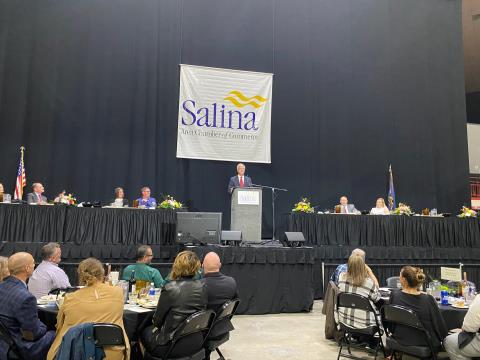 Visiting Great Plains Manufacturing
On Friday, I visited the Great Plains Construction Equipment (CE) Facility to tour progress on renovations to the building that will house the manufacturing of Kubota construction equipment. This facility is an incredible asset to the economy of Saline County, the surrounding region and state as it will bring jobs of various skilled areas to the community as well as be an economic driver for other businesses. I am pleased to see Great Plains Manufacturing continue to grow their footprint in Salina and further expand.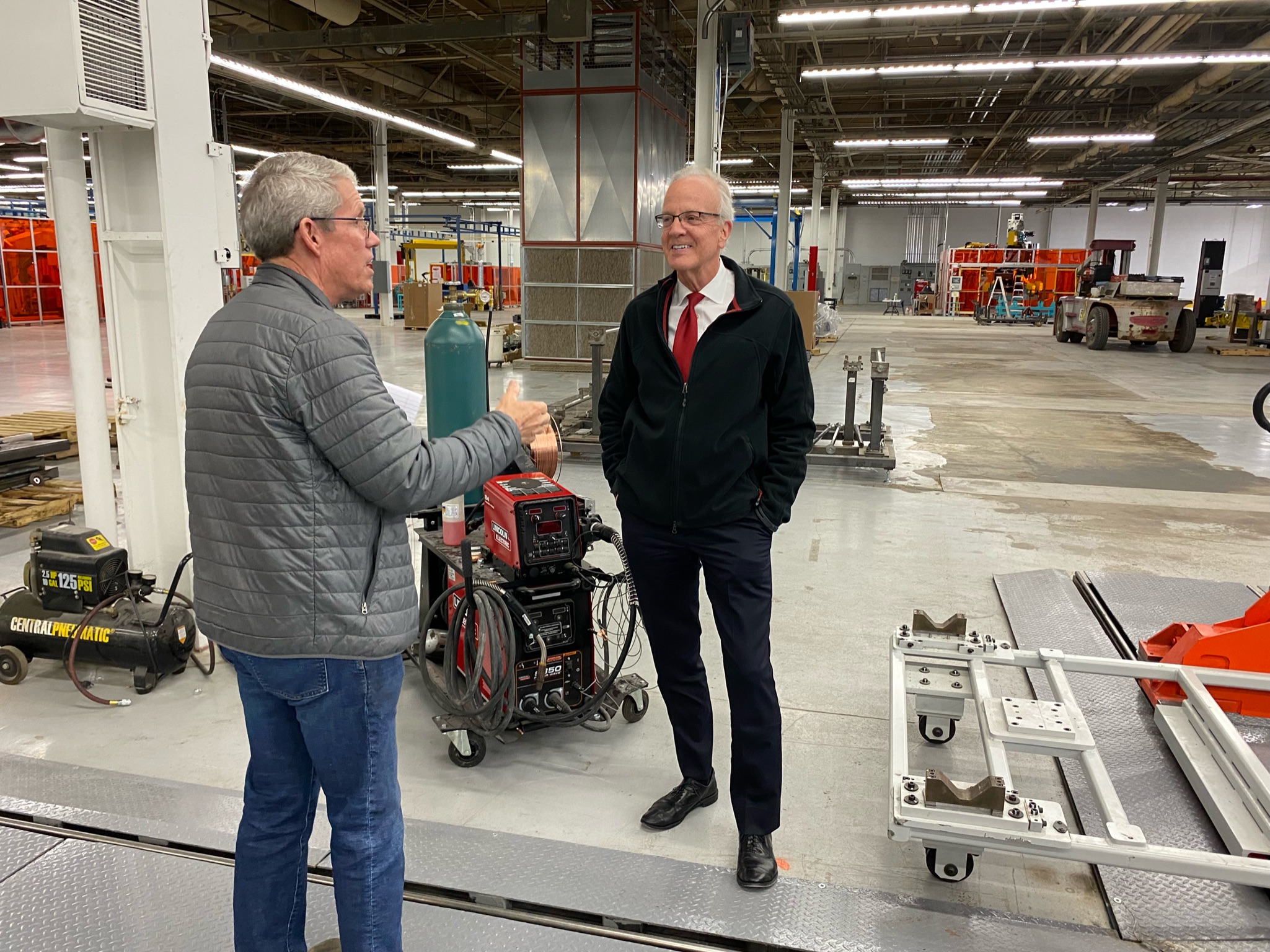 Troop 74 Pancake Feed
Stopped by First Presbyterian in Manhattan on Saturday morning for some Troop 74 pancakes!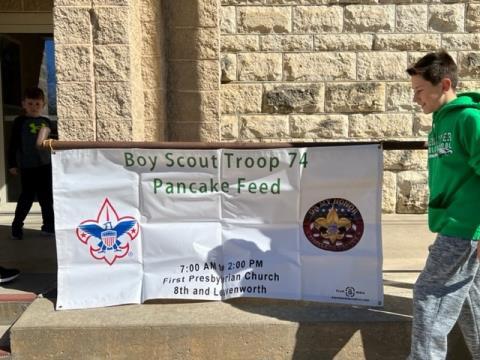 International Roma Day
Friday was International Roma Day. I extend my best wishes to Romani-Americans in Kansas and around the country as we recognize and celebrate the heritage of Europe's largest ethnic minority. The United States will continue to support the human rights of the Romanis and uphold their unique culture.
Honored to Serve You in Washington
It is an honor to serve you in Washington, D.C. Thank you to the many Kansans who have been calling and writing in to share their thoughts and opinions on the issues our state and country face. I appreciate the words of Kansans, whether in the form of a form of letter, a Facebook comment or a phone call, who wish to make their voice heard.
Please let me know how I can be of assistance. You can contact me by email by clicking here. You can also click here to contact me through one of my Kansas offices or my Washington, D.C. office.
Newsletter Sign-up Form
Note: Fields marked with an * are required.