Kansas Common Sense
Giving the Keynote Address at the 9/11 Remembrance Ceremony in Larned
Sunday marked 21 years since the devastating attack on September 11, 2001. May we honor the memory of those who perished, and never forget the bravery of our first responders and others who willingly risked or gave their lives to save their fellow Americans.
This weekend, I gave the keynote address at the 9/11 Remembrance Ceremony in Larned. Thank you to the Walter S. Chears American Legion Post #106 for hosting the event to make certain we never forget this day and those who sacrificed as a consequence of that day 21 years ago. Thank you also to Commander Michael Vondrecek, Chaplain Randy Kuhns, John Crosby, VFW Post #7271 Commander Tristan Gill, Undersheriff Larry Atteberry, Assistant Fire Chief Kyle Beckwith and everyone else who attended to pay their respects.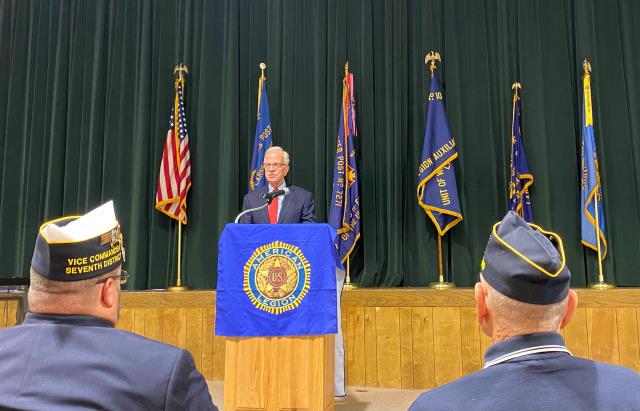 It is important today, and every day, that we take time to honor and reflect on the sacrifice of our servicemembers, veterans and first responders – ordinary people who serve our nation and our communities to protect our freedoms.
More than 775,000 servicemembers were deployed to Afghanistan during the two decades since 9/11. To all of our veterans who served honorably in Afghanistan, your service was not in vain. Make no mistake, your service has left a lasting and unparalleled impact on this world. Thank you, and we will never forget your service.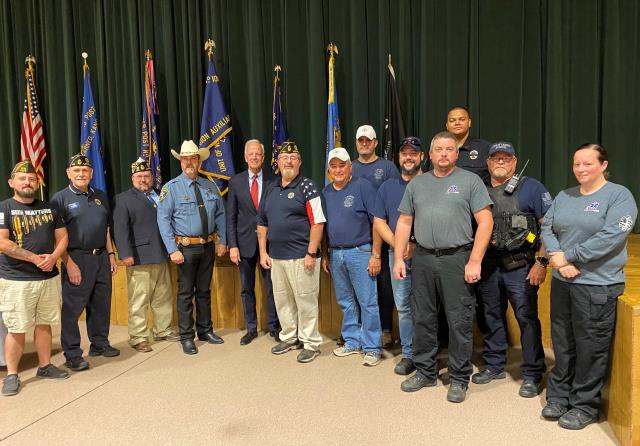 Hosting My Annual Kansas Conservation Tour
My annual Kansas Conservation Tour gathered more than 100 farmers, ranchers, scientists, and agriculture leaders in southwest Kansas to discuss and better understand the importance of conservation initiatives to preserve a strong agriculture industry for future generations. We must make certain we are utilizing our state's natural resources in a responsible manner, and I remain committed to supporting our producers in this mission. When our Kansas farmers and ranchers are successful, Kansas is successful.
Click here to watch the recap of my Kansas Conservation Tour.
It was great to be in Hutchinson on Friday night for the kickoff of the Kansas State Fair. I enjoyed the chance to speak with Kansas veterans at the American Legion booth. I encourage each of you to visit the fair, and I hope you enjoy what has become a special Kansas tradition for many families.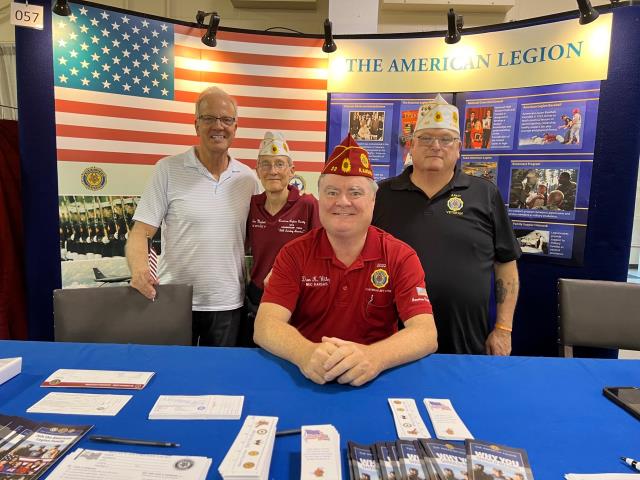 Attending the Kansas Farm Bureau Ag Leadership Breakfast
On Saturday morning, it was great to be at the Kansas Farm Bureau Ag Leadership Breakfast at the State Fair.

Thank you to President Rich Felts for hosting us and to all the members of KFB leadership for supporting a strong ag industry in Kansas. After serving as president of KFB since 2014, Rich plans to retire in December. I want to thank him for his work throughout the years as a vital ag leader for our state.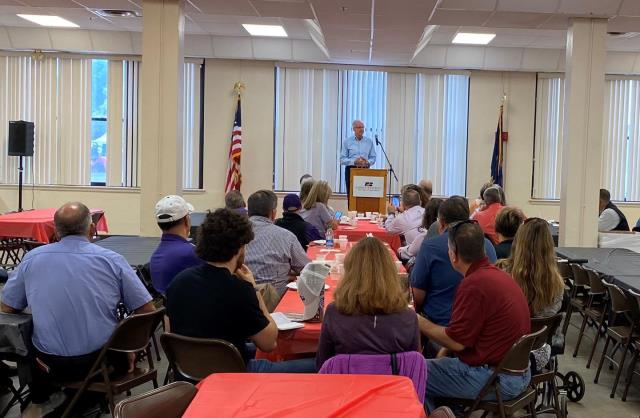 Presenting Korean War Veteran Ray Miller with Flag Flown in His Honor
I was honored to meet Ray Miller, a United States Marine Corps veteran, who served our country in the Korean War, when he and his wife Dena visited my Washington, D.C. office on Thursday. Ray was in town to reunite with many of his fellow veterans who fought for freedom overseas in South Korea. The members of this group call themselves the Chosin Few, named after the 1950 Battle of Chosin Reservoir during the Korean War.
Before their Capitol tour, I presented Ray with a flag flown in his honor over the U.S. Capitol. There is no group of Americans I hold in higher regard than our nation's veterans, and I want to express my gratitude to Ray for his service and the sacrifices he made to protect and defend our country. Thank you as well to Ray's daughter Tami Weaver and her husband Vaughn, James Koss and Carolyn Jackson for joining the visit.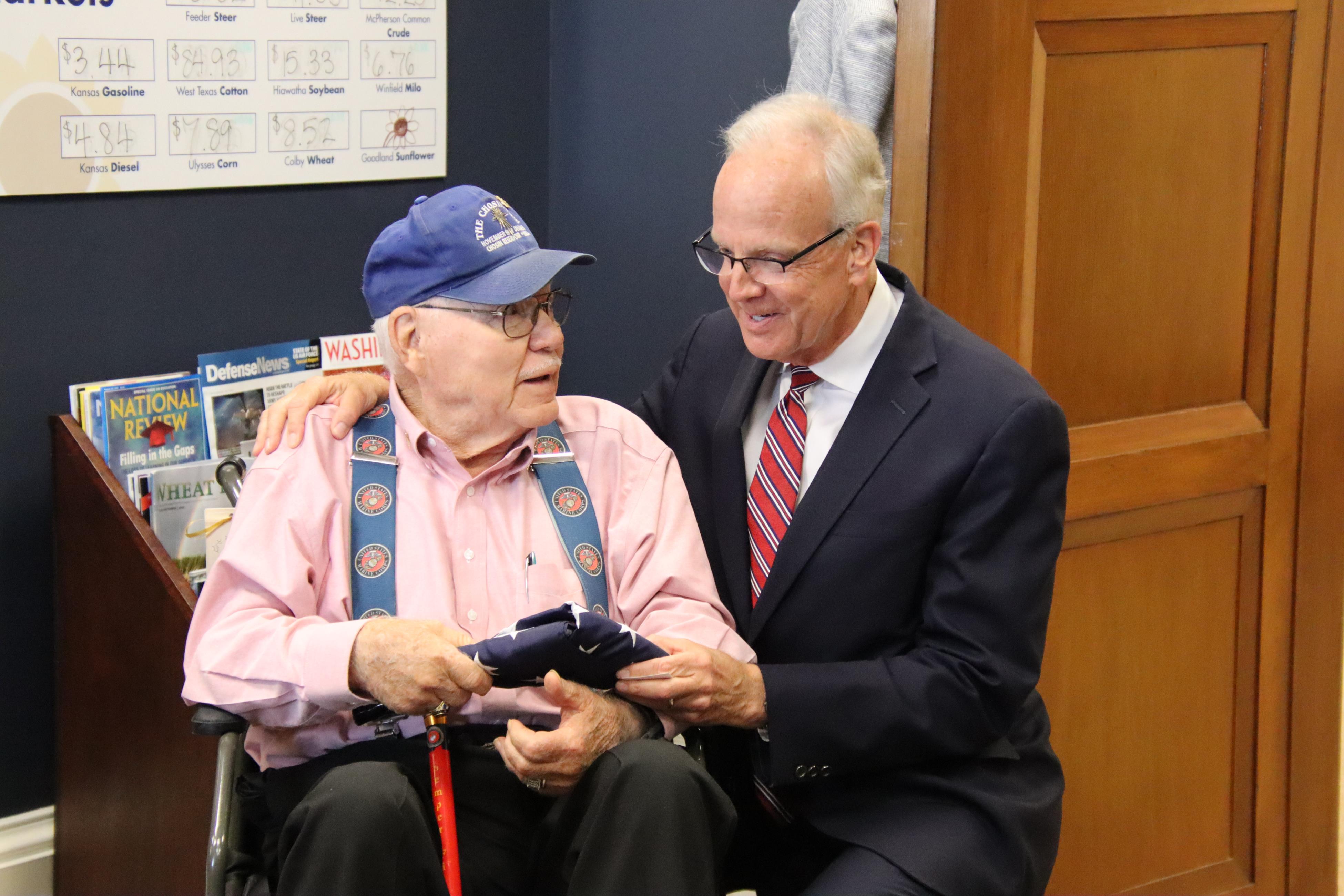 Questioning Amtrak Board Nominees During Senate Commerce Committee
On Wednesday, I questioned Amtrak Board of Directors nominees on their commitment to long-distance rail service during a Senate Commerce Committee hearing. I have long been a strong supporter of long-distance passenger rail, including the Southwest Chief line that stops in five communities through Kansas. Amtrak has not always demonstrated their support for these long-distance routes, so it was important for me to hear their individual commitments to preserving long-distance service.
During the committee hearing, I also expressed my desire to stay in communication with these nominees regarding the fatal Southwest Chief accident that occurred in June during a derailment in Missouri. I have been in contact with Amtrak personnel and the National Transportation Safety Board following this incident, and I will remain engaged with the incoming board members regarding the derailment.
Watch the full video
here
.
Meeting with Leadership of Panasonic North America
This week, I met with Megan Myungwon Lee, Chairwoman and CEO of Panasonic North America, and Mototsugu Sato, Global Board Member overseeing Panasonic North America. During our meeting, we discussed the recent announcement regarding their new North American headquarters and manufacturing site in De Soto and the testament this project is to our state's reputation as a place of opportunity with a talented workforce and great quality of life. We also discussed the implementation of the CHIPS and Science Act and the impact of this new law on businesses like Panasonic. As the lead Republican on the Commerce, Justice and Science Appropriations Subcommittee, I have oversight of many of the agencies affected by this new law. I look forward to continuing to work with Panasonic and Kansas leadership during the next steps of this historic economic development project in De Soto.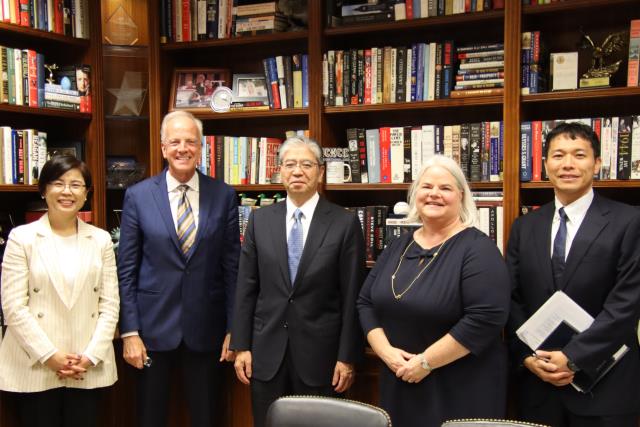 Touring Metropolitan Topeka Airport Authority Fire and Police Department
On Tuesday before heading back to Washington, D.C., I was at Topeka Regional Airport to tour the Metropolitan Topeka Airport Authority (MTAA) Fire and Police Department and to meet with the MTAA Board of Directors. First responders work on the frontlines each day to keep Kansas residents safe, and we ought to make certain they have the resources needed to protect our communities. I remain committed to working to find ways to provide the necessary support and resources to assist our first responders in this mission.

Thanks to the MTAA who hosted me during this visit, including Mike Munson, MTAA Chairman of the Board; Eric Johnson, MTAA Airport President; Sam Sutton, MTAA Board President; Bill Wempe, MTAA Police and Fire Chief; John Ross, MTAA Police and Fire Assistant Chief; Chris Ortega, MTAA Police Division Captain; Aaron Badger, MTAA Fire Division Lieutenant; Chad Schmale, MTAA Fire Division Lieutenant; Anthony Cooper, MTAA Fire Division Engineer; Richard VanWagoner, MTAA Firefighter; Astra House, MTAA Firefighter; Anna Newman, MTAA Firefighter; Marquis Ceazer, MTAA Firefighter; Jessica Hubbard, MTAA Part-Time Firefighter; Layton Dougherty, MTAA Police Sergeant; Jimmy Hubbard, MTAA Police Officer; Josh Peters, MTAA Police Sergeant; Cody Frost, MTAA Police Officer; Ashley Benton, MTAA Lead Dispatcher; Julie Hoffman, MTAA Part-Time Dispatcher; and Christine Smith, MTAA Police/Fire Registrar/Records.

Thank you as well to the local leaders who joined us, including Topeka Mayor Mike Padilla, Topeka City Manager Bill Cochran and Greater Topeka Chamber of Commerce President Curtis Sneden.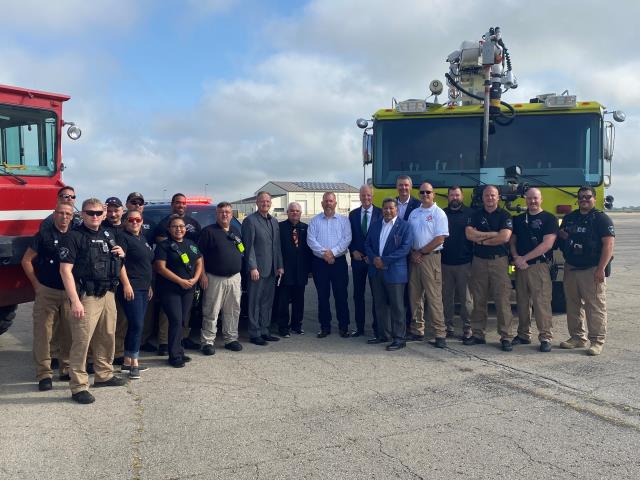 Attending the 2022 Kansas Hospital Association Annual Convention
This week I also attended the 2022 Kansas Hospital Association (KHA) Annual Convention and Trade Show Reception in Overland Park. Each year, KHA organizes this event to make certain its member hospitals are building a network of relationships across the state. The convention's events and speakers also offer an opportunity for Kansas hospital administrators to access competitive, high-quality education services regarding advocacy best practices and tracking the work in Washington, D.C. that impacts each Kansas hospital on a daily basis. After battling the COVID-19 pandemic, it was particularly special to see so many hospital CEOs and to express my gratitude for their dedicated, tireless work. Thank you to the KHA leadership team, especially President Chad Austin, for hosting the event and for their service to our Kansas hospitals and administrators.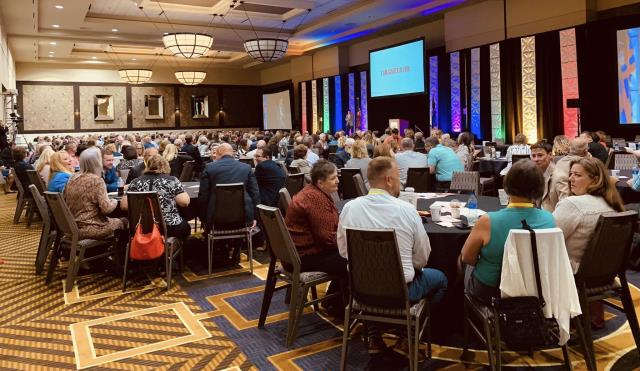 Visiting Kansas State University Campus
On Friday, I visited Kansas State University to tour Shellenberger Hall, home to K-State's Grain Science Department, and see the future location of the Global Center for Grain and Food Innovation. Due to the increasing impact of deferred maintenance, a new facility is necessary in order to allow students access to the resources and technology they need to prepare for their future careers. This development is part of Phase One of the College of Agriculture's comprehensive master plan for modernizing their facilities. In addition to the Global Center for Grain and Food Innovation, K-State plans to build a new Agronomy Research and Innovation Center as well as renovate existing facilities, such as Call and Weber Halls.

As co-chair of the Senate Hunger Caucus and member of the Senate Appropriations Subcommittee on Agriculture, I am working to facilitate new partnerships to advance our state's role in global food and grain research and production. It is great to see the work being done by K-State to further these important efforts. Thank you to K-State President Richard Linton and College of Agriculture Dean Ernie Minton for hosting me and for the work they do in training and investing in our next generation of food and ag leaders.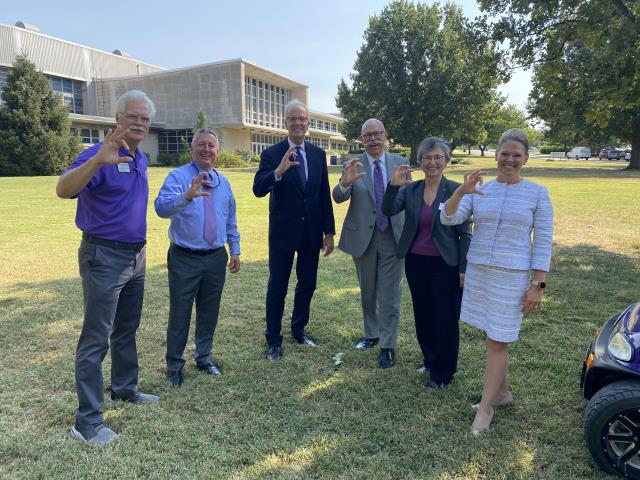 Announcing New Federal Resources for Friends University in Wichita
On Friday, I was also at Friends University in Wichita to announce new federal resources for the Wichita Cybersecurity Education, Research and Training Center. As a member of the Senate Appropriations Committee, I secured this federal investment for Friends University, in partnership with Butler Community College, to establish a cybersecurity education and training pathway between universities and local cybersecurity businesses.

It is essential – both in the government and private sector – that we have the tools and workforce to deter and neutralize cyber-attacks. Friends University has established itself as a leader in cybersecurity across the country with its nationally ranked cybersecurity degree program, and this investment will help train and equip more students to meet our growing cybersecurity needs. Thank you to Friends University President Dr. Amy Bragg Carey and Division of Business and Information Technology Chair Dr. Jim Long for their leadership in this initiative.

Read more here in The Wichita Eagle.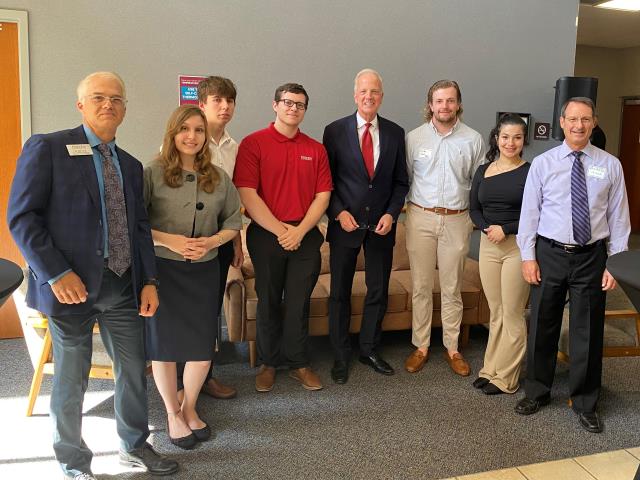 Announcing 2022 Academy Selection Board Members
This week, I announced the members of my 2022 Service Academy Selection Board. The board will review applications and interview candidates who are applying for admission to the U.S. Service Academies, including the U.S. Military Academy, U.S. Naval Academy, U.S. Air Force Academy and U.S. Merchant Marine Academy.

The opportunity to nominate talented Kansas students to attend our service academies is one of my greatest honors as a U.S. Senator. These young men and women are committed, hardworking and humble, representing the very best of Kansas. Thank you to this year's Service Academy Selection Board for their service and dedication to investing in the next generation of our nation's leaders who will protect and defend America.

My 2022 Service Academy Selection Board:
• Lt. Col. (RET) Leslie Alford of Manhattan – Owner, Destiny Real Estate, U.S. Army veteran
• Judy Bauer of Leavenworth – Vice President, Henry Leavenworth Chapter Association of the U.S. Army
• Lt. Col. (RET) Bob Brock of Topeka – Director of Aviation, Kansas Department of Transportation, U.S. Air Force veteran
• Myca Bunch of Garden City– President, Garden City Area Chamber of Commerce, U.S. Air Force veteran
• Col. (RET) Jean Clifford of Garden City – Member, Kansas State Board of Education, retired U.S. Air Force Judge Advocate
• Bill Ebel of Overland Park – Adjunct Professor, The University of Kansas School of Public Administration, U.S. Military Academy graduate
• Steve Hawley of Lawrence – University of Kansas Professor Emeritus, Physics and Astronomy, Adjunct Professor of Aerospace Engineering, and former NASA Astronaut
• Darryl Kelly of Wichita – Assistant Vice President/Information Systems Project Manager, Equity Bank, U.S. Air Force veteran
• Cheryl Kerns of Olathe – Blue Valley West High School Math Teacher, mother of a U. S. Military Academy graduate
• Ryan Kriegshauser of Olathe – Partner, Kriegshauser Ney Law Group, U.S. Navy Reserve
• Marri Krupco of Blue Mound – Former Commander, Kansas American Legion; U.S. Marine Corps veteran
• Sara Lewis of Fairway – Former Naval Aviator and former USNA Adjunct Professor, U.S. Naval Academy graduate
• Steve Martinez of Garden City – Undersheriff, Finney County, U.S. Army veteran
• Richard McLeon of Dighton – General Manager, Lane-Scott Electric Cooperative, U.S. Army veteran
• Martin Miller of Great Bend – Manager, Great Bend Municipal Airport, U.S. Air Force Academy graduate
• Col. (RET) Dean Mitchell of Tonganoxie – Management Consultant, Burns & McDonnell, U.S. Army veteran
• Halley Roberson of Oberlin – City Administrator, City of Oberlin, U.S. Army veteran
• Major (RET) Emma Toops of Shawnee – Co-Owner, Toops Consulting, LLC, U.S. Army veteran
• Ron Whitney of Emporia – American Legion member, Veterans of Foreign Wars member, U.S. Army veteran
• Jacob Wood of Salina – Deputy City Manager, City of Salina, U.S. Army Reserves


National Aerospace Week
Happy National Aerospace Week! As the Air Capital of the World, Kansas is home to thousands of aviation manufacturers, suppliers and workers. This National Aerospace Week, we celebrate their contributions to our strong aerospace and defense industries.



Kansans in the Office

Capitol Tour
Shane Clarke of Shawnee

Cynthia Lott of Wichita

Patricia MacPherson of Wichita

Dennis Mason of Goddard

Carolyn Mason of Goddard

Raymond Miller of Hutchinson

Dena Miller of Hutchinson

Sharon O'Neill of Wichita

Amy Patton of Shawnee

Nancy Perry of Topeka

Shambrecia Rodriguez of Ulysses

Mario Rodriguez of Ulysses

Vaughn Weaver of Wichita

Tami Weaver of Wichita

Ann Wilkinson of Leawood

Graham Wilkinson of Leawood
Newsletter Sign-up Form
Note: Fields marked with an * are required.